Wave of Deaths a VA Hospital Spur Wrongful Death Lawsuits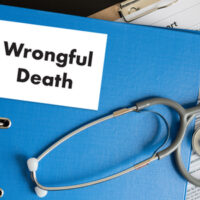 The VA in Clarksburg, West Virginia is now facing a second wrongful death lawsuit after 12 suspicious deaths occurred on hospital grounds. In the majority of these cases, patients were given a fatal dose of insulin even though at least some of these patients had no need for insulin at all. A person of interest has materialized in the case and West Virginia has convened a grand jury, but thus far, no charges have been filed and no defendant has been named.
But now the hospital itself is under fire after 12 of their patients died of insulin overdoses. Two families have filed wrongful death lawsuits against the VA.
What's Going On?
In September of 2019, the family of George Nelson Shaw filed a wrongful death lawsuit against the VA after Shaw was given a lethal injection of insulin. According to medical reports, no one had ordered an insulin injection for Shaw nor was Shaw diabetic. Shaw developed severe hypoglycemia and died.
The lawsuit filed against the VA cites the high number of suspicious accidents involving insulin injections. The majority of the patients who were killed in this manner were on the same floor. The state alleges that a clear pattern emerged from this. Patients began experiencing a sudden, unexpected decline during night shift hours between 1 a.m. and 7 a.m. The results of post-mortem testing revealed a sudden, unexplained hypoglycemia.
Serial Killer Nurses?
For those who enjoy watching documentaries on serial killers, the most obvious explanation for this would be a murderous nurse who is injecting the patients with unnecessary medicine in an attempt to kill them. While these types of sensationalized stories make headlines, these deaths don't quite fit the pattern.
In those cases, it is believed that the nurses harm their patients so that they can console family members and provide emotional support. However, since this occurred during the night shift, there would have been no family members to console. So, this clearly isn't some kind of Munchausen by proxy type of situation.
We don't know anything as of yet about the person of interest in this case, so we'll have to shelve the speculation for now.
Is the Hospital Liable?
Oh, yes. The hospital is liable on a number of theories of civil tort law including negligent hiring, negligent supervising, and vicarious liability. Even though this particular employee may have been operating at cross purposes to the rest of the hospital, the hospital is considered a single entity for legal purposes, so they would be responsible even if they didn't commit negligence and it was just the employee acting in accord with their own wishes.
Talk to a Jacksonville Wrongful Death Attorney Today
If you've been injured by the negligent practice of medicine, a Jacksonville personal injury attorney can manage your case and recover the damages you deserve. Call Gillette Law today to schedule a free consultation.
Resource:
https://www.wboy.com/wp-content/uploads/sites/43/2020/04/VA-Suit-Shaw.pdf
https://www.gillettelaw.com/florida-man-gets-157m-from-tobacco-companies-after-death-of-husband/