Family Files Wrongful Death After Burn Injuries on the Job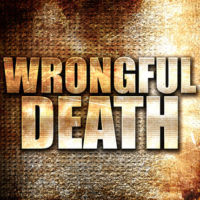 A judge recently denied a family's request to move a wrongful death lawsuit to Springfield where the plaintiffs live. However, because the injury occurred elsewhere, that request was denied.
The incident that led to the lawsuit occurred while the plaintiff was on the job. According to reports, Kenny Pratt was helping an employee of Archer Daniel Midland (ADM) transfer diesel fuel from a storage tank to a truck when a spark ignited Pratt's clothing. Pratt suffered third-degree burns over 60% of his body.
Doctors were able to remove the damaged tissue and place Pratt into a medically-induced coma, but Pratt died a few days later.
The family contends that ADM was negligent in their hiring and that this ultimately led to the accident that took Pratt's life.
On the Job Injuries and Personal Injury Lawsuits 
It's rare that an individual can sue over injuries they sustained on the job because most of those injuries would be the fault of either themselves or their employer. Employers enjoy broadscale immunity from lawsuits filed by employees in exchange for the workers' compensation system. The system pays out death benefits in the event that an employee is killed on the job. One notable exception to this rule involves a third party committing some negligence that resulted in injury or death.
In this case, Pratt was not an employee of ADM but a contractor working with the ADM. Obviously, the transfer of fuel from a tanker to a truck is something that happens thousands of times every day and does not result in either serious injury or death. The family contends that something must have either happened with the equipment or that ADM's employee made some serious safety error that resulted in Pratt's death.
The family is entitled to collect damages not only for their own personal grief and loss of their loved one, but they can also collect damages for the amount of pain and suffering the deceased endured. In this case, that will be a considerable amount of pain and suffering.
Doctors needed to place Pratt in a medically-induced coma in order to get him through the post-surgical pain. It is likely that Pratt suffered considerably in the days before his death, so those damages will likely be very high.
Additionally, the family is entitled to collect on lost future wages and medical expenses. These damages can also be very high. ADM, if they lose the lawsuit, would be required to pay Some amount of Pratt's total wages up to his retirement age.
Talk to a Jacksonville Personal Injury Attorney
Have you been injured on the job? So long as your employer is not responsible for the injury, you can file a lawsuit against a third party such as a contractor, their company, or the manufacturer of a defective piece of equipment. Call a Jacksonville personal injury attorney at  Gillette Law today to learn more about how we can help.
Resource:
khqa.com/news/local/lawsuit-claiming-wrongful-death-against-adm-to-be-heard-in-adams-county
https://www.gillettelaw.com/family-files-wrongful-death-after-inmate-dies-of-preventable-infection/