Trial Alleging Wrongful Death of Inmate Set to Begin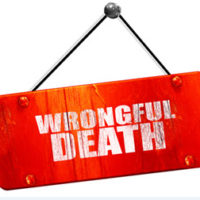 A wrongful death lawsuit brought against the Macon County Jail alleges that the jail's health care workers were negligent when they allowed 35-year-old Michael Carter to die of ketoacidosis, a complication related to his ongoing diabetes. Named in the lawsuit are a licensed nurse and a medical doctor who worked for the facility at the time of the death. Carter was facing drugs and weapons charges.
The family of Carter contends that he was doomed to die immediately upon his arrest. They say that the county provided inadequate medical attention to inmates awaiting charges. Carter was never convicted of any crime. The family is seeking a reported $50 million in damages.
Carter's Mother Calls Named Defendant
One of the defendants named in the lawsuit, nurse practitioner Jo Bates, was called by Carter's mother. She pleaded with the defendant to send her son to the hospital where he could get the necessary treatment. The plaintiffs will also use evidence of jail video that shows the final hours of Carter's life as his condition deteriorated.
All named defendants continue to insist that they are not responsible for Carter's death.
The judge denied a flurry of motions to dismiss the lawsuit from defendants and their attorneys. The case will now go to trial where it will be heard by a jury.
Jail and Prison Health Care 
Originally, states provided health care to individual prisoners who were wards of a correctional facility. However, the trend has been toward outsourcing these services to private contractors who provide medical services to inmates. This, to some extent, shields the state from direct liability, which is good for plaintiffs because they don't have to deal with sovereign immunity limits. On the other hand, one can argue that it's bad for inmates.
Cases like these are not unusual. Inmates don't typically make the greatest of plaintiffs even when their lawsuits are slam dunks. Defendants will rely on smearing the plaintiff in order to paint a picture of an unsympathetic person. However, the state is obligated to care for the health and wellbeing of inmates that are in the prison system regardless of how sympathetic they are. When they fail in that duty of care, they can be held liable.
In this case, you have an inmate who was suffering from complications related to diabetes. Any intervention in the process would have saved his life. So here, you have almost a perfect case where the defendants failed to provide the services that they were expected to provide. The only possible outcome was the death of their inmate.
You also have some great evidence for the plaintiffs. This includes a phone call between a named defendant and the descendant's mother and footage of the descendant suffering until he died in his cell.
Talk to a Jacksonville Personal Injury Attorney Today 
If you or someone you love has been severely injured or lost their lives due to the negligence of another party, you can hold that party accountable by filing a lawsuit and recovering damages. Call the Jacksonville personal injury attorneys at Gillette Law today to schedule a free consultation and discuss the matter with a skilled attorney.
Resource:
herald-review.com/news/local/crime-and-courts/50-million-macon-county-jail-wrongful-death-lawsuit-set-for-trial-after-summary-judgment-denied/article_c1666b8d-c390-50d6-b313-e635941f0b60.html
https://www.gillettelaw.com/family-files-wrongful-death-after-inmate-dies-of-preventable-infection/