Wake Forest Basketball Coach Sued After Punching Man to Death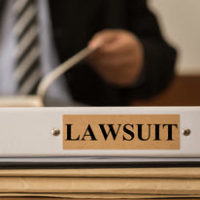 The family of a tourist from New York has filed a wrongful death lawsuit against an assistant basketball coach from Wake Forest. The family claims that the Wake Forest coach delivered a fatal punch to Sandor Szabo in August of 2018. Wake Forest has also been named as a codefendant in the lawsuit.
Jamil Jones was sentenced to five years probation for the death. The incident occurred at a wedding. According to some of the guests, Szabo was intoxicated. Two witnesses testified on Jones's behalf that Szabo had "accosted" them. Szabo knocked on the window of Jones' SUV before the fatal punch was delivered.
Some reports indicated that Szabo pounded on the window of Jones' vehicle, breaking the window. Jones then exited his vehicle and punched Szabo, who struck his head on the ground and died in the hospital two days later, hence why Jones faced no jail time for the death.
Will This Lawsuit be Successful? 
It's hard to believe that any jury would sympathize with an annoying drunk who annoyed the wrong person at the wrong time and ended up losing his life over it. Prosecutors argued that Jones could have simply driven away as opposed to confronting Szabo. The incident occurred in New York, which has much stricter laws when it comes to "stand your ground" or self-defense. But even New York saw fit to offer a deal that spared the coach of prison time.
Separately, however, is the question of whether or not Jones is liable for Szabo's death. Szabo instigated the fight. Several witnesses attested to that much.
So an important question that the jury will have to answer is whether or not Szabo instigated the fight that led to his own death and to what extent Szabo is liable for his own death. This could be a significant factor in whether or not a jury decides to award Szabo's family damages in a wrongful death lawsuit.
One major problem for Jones is the fact that he was convicted of a crime. While the crime he was convicted of did not qualify as murder, and he received no prison time for his plea deal, the fact of a guilty plea could and will be used against in a civil case. The prosecution is correct insofar as Jones could have chosen to back off and leave the situation and instead chose to confront Szabo with physical violence.
Still, Szabo's actions at the wedding will hurt his family's case. He did instigate the fight, so at least some of the liability will fall on him. If the lawsuit was filed in New York or Florida, the plaintiff would still be able to recover damages. If the lawsuit is filed in North Carolina, then any finding that the plaintiff contributed negligence or blame would be an absolute bar to recovering any damages. So the plaintiff will most likely file the lawsuit in New York.
Talk to a Jacksonville Wrongful Death Attorney
If you've lost a loved one due to the negligence of another person, call the Jacksonville personal injury attorneys at Gillette Law to set up a free consultation today.
Resource:
abc11.com/sports/no-jail-time-for-former-wake-forest-coach-for-nyc-punching-death/6331429/
https://www.gillettelaw.com/judge-dismisses-wrongful-death-of-high-school-football-player/