Family Files Wrongful Death After Inmate Dies of Preventable Infection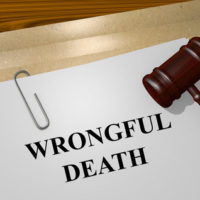 The family of Madelyn Linsenmeir has filed a federal wrongful death lawsuit against the Springfield Police Department after she died in jail. According to the lawsuit, Linsenmeir nearly cried when they removed her shoe. Her feet were extremely swollen and she told officers that she couldn't breathe. Despite asking to go to the hospital, officers from Springfield P.D. escorted her to a jail cell. She would die shortly afterward.
Linsenmeir had a chronic opioid problem and a warrant from New Hampshire for giving a false name to a police officer. She was apprehended in Massachusetts where she died in a Springfield jail cell six days after her arrest. She pleaded for the duration of her stay to be taken to a hospital, but police officers ignored her pleas. Now, her family has filed a wrongful death lawsuit against the Springfield P.D. in federal court.
Will Their Case be Successful? 
Linsenmeir's family is going to argue that the infection she died of—a heart infection—was entirely avoidable and preventable had she been taken to the hospital in a timely manner. The suit names several officers, Hampden County Sheriff's Department, and the City of Springfield. According to the plaintiffs, officers told Linsenmeir that her pain was the result of her own choices for using drugs.
Attorneys for the family say that Linsenmeir was suffering from a life-threatening but treatable infection known as endocarditis. They believe that Linsenmeir would still be alive today if she was taken to the hospital by officers.
Linsenmeir's struggles with opioids were well-documented by her sister, who also recalled that she was a skilled musician and performer. Her opioid addiction began in high school when she was given oxycontin at a party. Her struggles would balloon outward from there. Her many attempts to quit the opioid habit resulted in failure, even after the birth of her son in 2014. She was in a rehab facility in Vermont in 2018 when she disappeared. Her family didn't know where she was until she ended up at the Springfield jail.
It is obvious that the corrections personnel who oversaw her stay believed that she was sick from opioid withdrawal. The law recognizes that prisons and jails have a duty to ensure the care of the prisoners that are under their control. When they fail in that duty of care, they are liable for any injuries or deaths that may occur.
That being said, different states have different rules about when and how you can sue a municipal government for a personal injury claim. While the case against agencies involved is strong, attorneys for the plaintiffs will have to navigate a system of justice that heavily favors the defendant in this case.
Talk to a Jacksonville Personal Injury Attorney Today 
If you've lost someone you love due to someone else's negligence or yourself been injured by someone else's negligence, call the Jacksonville personal injury attorneys at Gillette Law today and schedule a free consultation.
Resource:
washingtonpost.com/nation/2020/03/09/opioid-addiction-jail-death/
https://www.gillettelaw.com/judge-dismisses-wrongful-death-of-high-school-football-player/