Pedestrian Hit and Killed on Interstate 95 in Brunswick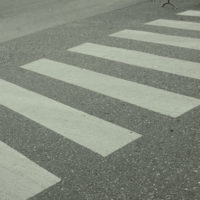 When a pedestrian is hit by a vehicle, the ramifications are oftentimes devastating. A prime example is the tragic accident that occurred on Interstate 95 close to northern Camden County in Brunswick. A retired physician was reportedly attempting to get a ladder out of the roadway that had fallen off his truck when he was hit by a motorist. The physician was only 63 years old at the time of his death and was just two years into his retirement, according to Jacksonville.com.
Unfortunately, serious collisions between pedestrians and motorists are on the rise in Georgia. For example, in 2016, pedestrian accident deaths increased by 21 percent in Georgia when compared to accident data from 2015, according to the Governors Highway Safety Association. Nationwide, the numbers are equally alarming. Pedestrian accident deaths increased in 34 states and there was an average 11 percent increase in the number of pedestrian accident death across the United States in 2016.
When the Governors Highway Safety Association released its study of pedestrian accidents, it cited a number of potential contributing factors to these awful collisions. The most prominent causal factor was an increase in distracted driving. Many analysts believe the spike in automobile deaths in Georgia (which increased by a third from 2014 to 2016), is attributable to the increased usage of cellphones while driving, according to the Atlanta Journal-Constitution.
According to a study by the National Highway Traffic Safety Administration (NHTSA), about 80% of auto accidents are caused by some kind of distraction occurring within three seconds of the accident. Because of the rapid rise of texting as most people's primary form of communication in recent years, it has become a serious factor in distracted driving accidents.
Distracted Driving is a Serious Safety Issue
When a motorist takes their eyes off the road to text, they are 400 percent more likely to be involved in a collision than someone who opts to hold off on texting until they reach their destination.  In 2013, approximately 341,000 deadly automobile accidents were caused by someone who was texting and driving. That equates to eight deaths per day.
Georgia Texting and Driving Law
Georgia enacted a law restricting the ability to text and drive. According to § 40-6-241.2 of the Georgia Code, no motorist who is 18 years of age or older or who has a Class C driver's license is allowed to operate a motor vehicle while utilizing a wireless telecommunications device to write, send, or read a text-based message. The statute specifically references text messages, e-mail messages, and instant communications.
Brunswick Car Accident Lawyer is Here to Help
If you or a family member was hit and injured by a distracted driver, you should contact an experienced car accident attorney as soon as possible to discuss your legal options. You may be able to obtain financial restitution for your harms and losses. Gillette Law P.A. is here for you in Brunswick. We possess years of litigation experience and have secured large settlements and verdicts for clients. Contact our office today to schedule a free, confidential consultation.
Resources:
jacksonville.com/news/georgia/2017-09-22/retired-st-simons-physician-struck-and-killed-i-95
commuting.blog.ajc.com/2017/02/22/bill-would-require-georgia-drivers-to-go-hands-free-with-phones/