Florida is One of the Most Dangerous States for Pedestrians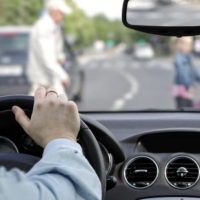 A 56-year-old man lost his life after he was hit by a car while crossing 103rd Street at Brannon Avenue in Jacksonville, according to News4Jax.com. A Hyundai Sonata was reportedly traveling on 103rd Street when the collision occurred. The victim, who actually lived only a few blocks away, died at the scene of the crash.
Our deepest sympathies go out to the family and friends of the victim.
Deadly Pedestrian Accidents are Quite Common in Florida
Pedestrian deaths are at a 10-year high and Florida is the leader for the most dangerous metropolitan communities to walk around in the country, according to the Miami Herald. In Florida, between 2004 and 2014, over 5,000 people were killed by a car while walking on a street or in a neighborhood.
Nationwide, the numbers are not much better. In fact, the total number of pedestrians killed in the same 10-year period was over 46,000. Between 2005 and 2014, Americans were seven times more likely to lose their life as a pedestrian simply walking along the street than from a natural disaster like an earthquake or hurricane. This statistic may shock you – in 2014, roughly 13 pedestrians were hit and killed by a car every day, according to the aforementioned Miami Herald article.
Take Legal Action and Hold Reckless Drivers Responsible
If you were hit and injured by a car while you were crossing the street, or you lost a loved one who died in a car-versus-pedestrian accident, contact an experienced Jacksonville pedestrian accident lawyer to discuss your legal options. You may be able to pursue damages for your harms and losses.
Damages You Can Pursue through a Personal Injury or Wrongful Death Claim in Jacksonville
Under Florida law, an injured party (or the survivor of someone who died in an accident) is entitled to pursue economic damages and non-economic damages stemming from the accident. Economic damages are those financial harms you can calculate through invoices, bills, and W-2s. For example, medical expenses (e.g., ambulance bills, ER bills, rehabilitative care, etc.) and lost wages due to time missed from work.
Non-economic damages are intended to compensate you for the pain, suffering, and mental anguish associated with the collision. These damages include missing out on family events, being unable to help your spouse around the house or play catch with your kids, and/or waking up in terrible pain due to your injuries.
Auto Insurance Coverage is an Important Issue
One of the most important issues associated with a personal injury or wrongful death claim is the amount of available insurance coverage. Why is this important? Because the amount of available coverage generally dictates how much you can reasonably expect to recover through your claim. Under Florida law, drivers are only required to carry $10,000 in Personal Injury Protection (PIP) insurance. In a serious car accident case (especially when a pedestrian loses their life), this $10,000 in PIP coverage is woefully insufficient to compensate you and your loved ones. This is when you may able to pursue a separate claim through your uninsured or underinsured motorist coverage. The uninsured or underinsured motorist claims process can get complicated, which is why it makes sense to speak to a lawyer.
Speak to a Jacksonville Pedestrian Accident Lawyer Today
At Gillette Law, P.A., our team of Jacksonville personal injury attorneys and professionals are here to help you and your family. To learn more about your legal options, contact our law firm to schedule a free consultation.
Resources:
news4jax.com/news/local/jacksonville/police-investigate-traffic-death-on-103rd-near-brannon-road
miamiherald.com/news/local/article125588259.html