Pedestrian Seriously Injured in Accident on I-295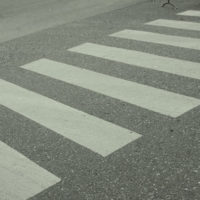 In the blink of an eye, your life can get turned upside down. A prime example can be found in the pedestrian that suffered life-threatening injuries after getting hit by a speeding car that was exiting off I-295 and onto 103rd Street in Jacksonville, according to CBS 47.
Police indicate that the driver of the car was traveling north on I-295 when it exited at a high rate of speed, hitting the pedestrian and rear-ending another vehicle before ultimately crashing into a fence. The driver of the speeding vehicle was taken into custody and is facing criminal charges.
Pedestrian Injuries are Quite Common in Florida
Unfortunately, accidents like the one on I-295 are quite common in Florida. In fact, the Sunshine State is one of the most hazardous states for pedestrians. In fact, the Florida Department of Transportation reports that the injury rate for pedestrians in Florida is almost double the national average.
Pursuing Monetary Damages for Harms and Losses
If you or a loved one was walking on a sidewalk, in a crosswalk, or elsewhere and suffered a serious injury after getting hit by a vehicle, you may be able to pursue monetary damages for your harms and losses. You could pursue damages for:
Medical bills – both incurred and future expenses reasonably related to the injury sustained in the accident. This typically includes ER bills, rehabilitation, therapy, surgery, and other related expenses.

Current and future lost wages – if you were forced to miss time from work due to your injuries, you may be able to recover the money you would have earned had the accident not occurred. If you cannot return to your previous employment due to your injuries, you can also pursue the wages you would have earned in the future if you were able to partake in your previous position.

Pain and suffering – these are more intangible harms associated with a serious injury (e.g., not being able to play with your kids, missing out on important family occasions, etc.).
Take Action Now
If you or a loved one was seriously harmed in a pedestrian accident, you need to take legal action sooner rather than later. Why? Because Florida has a statute of limitations (Florida Statutes Annotated Section 95.11) for personal injury cases that requires an injured party to bring a lawsuit within four years from the date of the accident. This means that if you attempt to file a lawsuit after that time period, your case will likely be barred from going forward. Many people do not realize this and wait. They then decide to call a personal injury lawyer only to learn that their ability to pursue a civil claim has expired and the at-fault driver will not be held accountable for their irresponsible actions that caused you harm.
Speak to an Experienced Jacksonville Pedestrian Accident Lawyer Today
The legal team at Gillette Law, P.A. in Jacksonville, Florida is ready and able to represent you or a loved one in your pedestrian injury case. Our firm has extensive experience in representing people harmed by the carelessness of drivers and has a track record of results for our clients. To learn more, contact our office today.
Resource:
actionnewsjax.com/news/local/report-accident-closes-103rd-street-at-i-295/525295667