Pedestrian Hit By a Car – Understanding Your Rights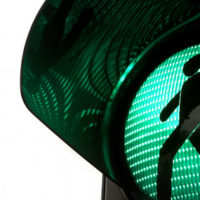 The data does not lie – Florida is a dangerous place for pedestrians. According to the Florida Department of Transportation, the pedestrian injury rate in Florida is the highest in the country and nearly double the national average. State data indicates that, in a single year, nearly five hundred pedestrians were killed in accidents while crossing the street or other roadway and over two thousand people suffered injuries in car-versus-pedestrian accidents.
Pedestrian Accidents Routinely Result in Serious Injuries
When someone is hit by a car, pickup truck, or SUV, they usually bear the brunt of the damage and may wind up with serious, life-altering injuries, including:
Spinal cord injury;
Paralysis;
Traumatic brain injury;
Broken bones; and/or
Lost limbs
These are injuries that can force you to stay in a hospital receiving treatment for weeks or months, or may even cause permanent damage that you will never fully recover from. This is why it is so important to speak to an experienced Jacksonville pedestrian accident lawyer about your legal options.
Pursuing Financial Restitution for your Harms and Losses
If you or a loved one was hit by a car while crossing the street or traversing a sidewalk, you probably have sufficient grounds to file a personal injury claim against the driver who hit you. A personal injury claim enables you to pursue financial restitution for the following damages:
Incurred medical expenses;
Future medical expenses;
Lost income due to missing time from work; and/or
Pain and suffering.
Hit-and-Run Victims
If you or a loved one was hit by a car and the driver fled the scene, you were the victim of a hit-and-run accident. This is an especially heinous act that some drivers attempt in order to avoid responsibility for the accident. It is heinous because the driver shows a complete disregard for the health and welfare of the pedestrian they just hit and it leaves the injured pedestrian without the ability to seek financial restitution from the driver's auto insurance policy.
Pursuing Damages on Behalf of Injured Pedestrians
Florida adheres to a no-fault auto insurance system and requires all drivers to carry Personal Injury Protection (PIP) benefits. These benefits are accessible regardless of fault (hence, the "no fault" system). Basically, if you have auto insurance, you can access PIP benefits. Drivers can carry up to $10,000 in PIP benefits. If your damages (e.g., medical bills, lost wages, pain and suffering, etc.) exceed the available PIP benefits, you can (and should) file a personal injury lawsuit to recover additional compensation.
If the driver fled the scene of the accident, or did not have auto insurance, you can still seek compensation through your uninsured motorist or underinsured motorist benefits. Basically, these benefits serve as a proverbial security blanket in accidents involving non-insured drivers or drivers who carry insufficient coverage. The claims process would be filed with your auto insurance company.
Speak to an Experienced Pedestrian Accident Attorney in Jacksonville
As you can see, the process of pursuing damages can get complicated, especially if you are hurt in a hit-and-run accident or discover that the at-fault driver has insufficient auto insurance coverage. Gillette Law, P.A. in Jacksonville is here to help. We have decades of experience representing people hurt in these types of accidents. Contact us online, or call us at 904-358-1304 or toll-free at 888-366-5904.
Resources:
fdot.gov/safety/4-Reports/Bike-Ped-Reports.shtm
leg.state.fl.us/Statutes/index.cfm?App_mode=Display_Statute&URL=0600-0699/0627/Sections/0627.736.html