Meatpacking Plant Sued After COVID Death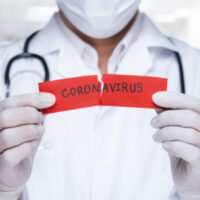 The family of a Chicago woman who died after contracting COVID-19 from her husband who worked at a meatpacking facility has filed a wrongful death lawsuit against the company. The family alleges that Aurora Packing Co. failed to take the necessary measures to prevent the spread of the illness within their facilities. The family also contends that the facility failed to warn employees after other workers fell ill with the virus.
We are seeing a lot of lawsuits right now directed at the employers of essential workers. In the earlier phases of the pandemic, there was broadscale fear that the meatpacking industry would be shut down causing a meat shortage. Workers at these facilities, who are required to work in close proximity with one another, were falling ill with the virus in large numbers.
Since then, multiple workers' compensation claims and wrongful death lawsuits have been filed against companies whose workers were exposed to COVID-19. The question then becomes: Are these lawsuits valid and will they be successful?
Workers' Compensation Death Benefits versus Wrongful Death
If a worker is injured at work while doing tasks that are required of their job, they can apply for workers' compensation from their employer. The workers' compensation system is a no-fault system. That means it doesn't matter who was to blame for the accident, the mere fact that it occurred is enough to warrant compensation. Typically, a worker would file a claim on their employer's policy and then wait for the insurance company to honor that policy.
Some states require that all employers carry workers' compensation insurance while some states leave it up to the individual employer. In states where it's left up to the employer, an employee can file a lawsuit against their employer if they do not carry workers' compensation insurance. But the employee would need to prove that their employer was negligent.
In the case mentioned above, the plaintiff contracted the illness from his place of work and then brought it home to his wife who later died. He is maintaining that his company is responsible for his wife's death because they failed to take active measures to prevent the spread of COVID and because they failed to warn their employees about the outbreak.
Because they failed to warn employees, those who cohabitated with vulnerable family members were putting their loved ones at risk every time they came home. If it was true that an outbreak of COVID had occurred at the plant, and the plant refused to inform their employees that such an outbreak occurred, that could form the basis of a negligence action against the employer.
Contact Us Today for Professional Help
If you have been injured due to the negligence of another person, call the Jacksonville personal injury attorneys at Gillette Law and let us fight for you. We can recover damages related to your medical expenses, lost wages, and pain and suffering.
Resource:
myjournalcourier.com/news/article/Illinois-meatpacking-plant-sued-after-COVID-19-15483940.php
https://www.gillettelaw.com/family-files-wrongful-death-after-inmate-dies-of-preventable-infection/