Lauren McCluskey's Parents File Wrongful Death Lawsuit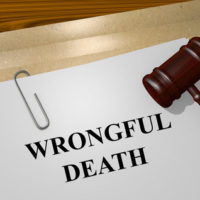 The University of Utah student who was murdered by Melvin Rowland, a man she had briefly dated, made her concerns known to police. But police didn't take those concerns seriously and, in fact, shared explicit photos of the girl only days before she was murdered by her ex-boyfriend. Now, her parents have filed a lawsuit against the University of Utah saying that they have a pattern of not taking the concerns of women seriously. In this case, that policy led to the preventable death of a young woman.
The Timeline 
In a case like this, the timeline is the most important piece of evidence that the plaintiffs will present.
On 9.2.2018, McCluskey met Rowland at a bar where he worked as a bouncer. Rowland did not disclose that he was a sex offender and gave McCluskey a false name.
On 9.26.2018, McCluskey called two of her friends saying that she was "very sad" because Rowland would not "let her hang out with her friends." Her friends noted changes to her personality and physical appearance.
On 9.30.2018, McCluskey's friends reported that she was afraid of Rowland, but the report was never passed on to campus police or the campus behavioral team.
On 10.9.2018, McCluskey learned that Rowland had lied about who he was, his age, and failed to disclose that he was a registered sex offender. Rowland admitted that he was a sex offender, but lied about his age. McCluskey allowed him to spend the night and use her car to run errands.
On 10.10.2018, McCluskey's parents contacted campus dispatch to request a security escort to get her vehicle back from Rowland. Initially, she declined assistance and Rowland returned the vehicle near the stadium. She did have campus security escort her to her vehicle. But the escort was never recorded in the security management system.
On 10.12.2018, McCluskey reported upsetting messages she believed were sent by Rowland and his friends. The messages demanded money in exchange for not posting explicit photos of McCluskey on the web. McCluskey paid $1,000 to keep the photos private. She also spoke to an officer by phone, in person, and later through text. She then called Salt Lake City P.D. who referred her back to campus police. Campus P.D. pulled Rowland's case file, but somehow managed to neglect the fact that he was on parole for sex crimes. No attempt was made to check his offender status. The university never spoke to Rowland's parole officer. The campus detective assigned to McCluskey's case ignored it and worked on other cases.
On 10.19.2018, a formal extortion investigation was opened. McCluskey was concerned that campus P.D. had been infiltrated because Rowland said he knew about her contact with police. She contact campus police and the detective who took her call said he would not be back until the 24th. Over the next few days, security footage would show Rowland stalking around campus.
On 10.22.2018, McCluskey is shot and killed by Rowland. Before that, she reported getting a threatening text from an unknown number. Rowland would later wait for McCluskey while she was with her friends in the residence hall. She was on the phone with her mother when Rowland grabbed her, dragged her, and forced her into the back seat of a car. It was there that he shot McCluskey multiple times.
There were several instances where this case went awry. Not following up on any of McCluskey's complaints while failing to follow up on the fact that Rowland was a convicted sex offender on parole are just two reasons why the plaintiffs should win this lawsuit, but sovereign immunity will likely cause this case to be dismissed prior to a trial.
Talk to a Jacksonville Wrongful Death Attorney
If you've been injured due to the negligence of another, you are entitled to file a lawsuit to recover damages related to your injuries. Call the Jacksonville personal injury attorneys at Gillette Law today for a free consultation.
Resource:
sltrib.com/news/2018/10/26/timeline-extortion/
https://www.gillettelaw.com/wave-of-deaths-a-va-hospital-spur-wrongful-death-lawsuits/