Fort Walton Beach Among Named Defendants in Wrongful Death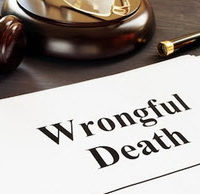 The City of Fort Walton Beach has been added to a wrongful death lawsuit filed on behalf of a cable company employee who assisted in moving the Gulfview Hotel. Fort Walton Beach is the latest plaintiff to be added to the lawsuit. The others include: Ducky Johnson House Movers Inc., Gulf Power and QCFS Management Group.
The plaintiff is Joseph Mosely who is the last surviving family member of Philip Dehart, the 58-year-old man who died. The city is currently requesting a change of venue.
What Happened?
Dehart was working in a bucket truck on April 18, 2018 at about 3:00 a.m. taking down a cable connected to the hotel. Another truck cut across the parking lot where Dehart was situated and took out a power line that was connected to the power line that Dehart was working on. Dehart was thrown from his truck and struck the ground. The wire was pulled with enough force to cause physical damage to the bucket.
The plaintiff is alleging that there are at least three culpable parties in the lawsuit. But it was Gulf Power's truck that took out the powerline that caused Dehart's death. Gulf Power is being hit with a gross negligence complaint that states that their actions were so reckless that it constituted a casual disregard for the rights and safety of others.
Further, Dehart's own company QCFS is also being accused of gross negligence. According to the plaintiffs, Dehart's harness clip was not working. He made this clear to his superior, who instructed him to continue to do the work anyway.
Lastly, Ducky Johnson's Moving allegedly laid the plans for moving the hotel which included how to deal with the powerlines that needed to be disconnected. However, they are being accused of having no plan in place to deal with the powerlines once they had been removed.
Allegations specific to the City of Fort Walton Beach are not clear at this time.
Will the Lawsuit Be Successful?
For an accident like this to occur, several parties need to make egregious mistakes. The most likely party to owe damages to Dehart's estate is Gulf Power. After all, it was their truck that traversed the parking lot, hit the wire, and caused the accident that led to Dehart's death. Secondly, it's easy to see how Dehart's own company could be liable for his death. If he was instructed, as the plaintiffs claim, to work without a functioning safety harness, that would be grounds to lay the liability there. Finally, Duck Johnson's Moving was primarily responsible for devising the plan to unhitch the powerline from the building. However, their plan fell short in key areas that could have contributed to Dehart's death.
So yes, this lawsuit has a good chance of success.
Talk to a Jacksonville Personal Injury Attorney Today
If someone else's negligence has either caused you injury or taken a loved one away from you, you are entitled to hold that party accountable for your injuries. Call the Jacksonville personal injury attorneys at Gillette Law today to schedule a free consultation and learn more about how we can help.
Resource:
pnj.com/story/news/2020/05/28/fort-walton-beach-now-defendant-wrongful-death-lawsuit-milton-man/5274288002/
https://www.gillettelaw.com/vanessa-bryant-files-wrongful-death-lawsuit-against-helicopter-company/