Wrongful Death Filed After Woman Dies in Police Custody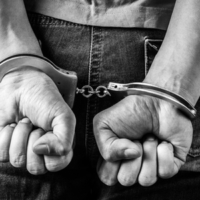 The family of Lina Odom has filed a wrongful death lawsuit against Jacksonville's sheriff's department after Odom died in police custody. Odom, who suffered from drug addiction, had suffered from withdrawal-related seizures, something that would have been present in her health screening. However, when she began to detox, the jail staff ignored her extreme withdrawal symptoms. She died as a result of seizures suffered during withdrawal.
The family has now filed a wrongful death lawsuit against the sheriff's department. They allege that Odom should have been brought to the hospital where they could manage her detox and ensure her safety. But for the fact that the jail staff never did that, Lina Odom would still be alive.
The lawsuit also targets the jail's medical supplier, ARMOR Correctional Health Services for failing to render necessary medical aid.
Lawsuits Alleging Medical Negligence of an Inmate
This is a very complex case because it involves several areas of the law. Firstly, one of the named defendants is the Jacksonville sheriff's department and the other named defendant is one of its contractors. This means that sovereign immunity laws may limit the plaintiff's damages. Secondly, there may be some confusion as to whether or not this constitutes a medical malpractice lawsuit or not.
This lawsuit probably will not be considered a medical malpractice lawsuit because it didn't involve medical personnel making a medical decision. Instead, it involved jailhouse staff ignoring the health screening and failing to render necessary aid. It did not involve a determination as to whether or not that aid was necessary by a medical doctor. It did not involve the rendering of aid that was negligent. It involved a failure to render any aid at all despite the health screening.
The details surrounding the decision to not render aid will determine whether or not this case is a medical malpractice case or a simple negligence case. If a medical staffer reviewed Odom's chart, saw her detoxing, and made the decision that she did not require medical intervention, then there is a medical decision. If Odom simply slipped through the cracks, that does not involve a medical decision even if the defendant is a health care provider.
Do State Contractors Get Sovereign Immunity in Florida?
Yes. The rules are a bit different and a hearing needs to be held as to whether or not a state contractor or private company working for the government is entitled to sovereign immunity, but sovereign immunity is extended to state contractors, so long as they are acting within their duties at the behest of a government agency. A similar lawsuit protected a University health clinic from a medical malpractice claim against one of its clinic doctors. This is known as derivative sovereign immunity. The only way that a contractor can be held liable is if their conduct violates either the terms of the contract or the law. So that's what the plaintiff must prove.
Talk to a Jacksonville Personal Injury Attorney Today
If you've been injured in a car accident, by a doctor, because of a dangerous condition on someone else's property, or by a dangerous product, call the Jacksonville personal injury lawyers at Gillette Law today to schedule a free consultation and discuss your situation in more detail.
Resource:
firstcoastnews.com/article/news/crime/wrongful-death-lawsuit-filed-in-2018-death-of-duval-county-inmate/77-aedc4c34-c52a-46c5-8f81-f8f4829fdaad
https://www.gillettelaw.com/pollution-exclusion-in-policy-holds-up-truckers-wrongful-death/