Some Laundry Dryers Appear to be Causing Fires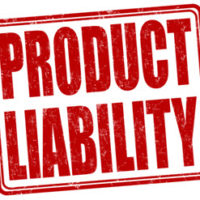 Defective dryer lawsuits are (pardon the pun) heating up as more plaintiffs step for alleging that the dryers are causing fires in their homes. One appliance maker, Whirlpool, in particular, has had a class-action filed against it related to their Cabrio and Duet models.
Plaintiffs allege that the lint trap is defective, allowing the lint to build up in an inaccessible area and this is what causes the fire risk. This area is adjacent to the dryer ignition.
The plaintiffs allege that Whirlpool refuses to either service or replace the allegedly defectively designed dryers. In order for the dryer to be used safely, it must be disassembled and cleared of lint in the accessible areas.
The Allegations Against Whirlpool
In a product liability lawsuit such as this, the plaintiff essentially says that the product was designed defectively and that the company failed to warn consumers about the danger posed. Of course, warning consumers about a potential fire hazard would tend to eat into profits. So the company has a choice: They can either recall the dryers entirely or deny that the problem exists.
The plaintiffs are alleging that Whirlpool has known about the defect for years and has refused to admit liability for fear of either tarnishing their name or costing themselves millions in a recall. Nonetheless, these dryers potentially pose a hazard to those who own them. Thus far, no one has been injured, but consumers are likely not aware of the fires that do occur since they happen within the dryer itself.
Whirlpool Dryers Recalled in Europe
Complicating matters for Whirlpool, similar dryers have been recalled in Europe where there tends to be more oversight when it comes to safety regulations. Nonetheless, the class-action lawsuit filed against Whirlpool was dismissed in late 2017.
The plaintiffs were seeking a broadscale recall of the dryers and wanted to force Whirlpool to disgorge all profits made from the dryers. The dismissal means that the class-action will not move forward, but that won't prevent plaintiffs from filing individual claims against Whirlpool.
For a valid claim to be made, a plaintiff would have to show that the defectively designed dryer caused either personal injury or property damage. In the case mentioned above, the defectively designed dryer caused a serious inconvenience, but there was no other actionable injury.
Dryers have caused considerable injury to homeowners. The U.S. Fire Administration estimates that dryers cause an estimated 5 deaths each year annually and there are nearly 3000 residential fires each year. Carbon monoxide poisoning and gas leaks can also occur with defectively manufactured, designed, or installed dryers.
Talk to a Jacksonville Products Liability Lawyer
If a defective product has caused you injury, the Jacksonville personal injury attorneys at Gillette Law can file a claim against the company on your behalf. Give us a call or talk to us online to set up a free consultation today.
Resource:
usfa.fema.gov/prevention/outreach/clothes_dryers.html
https://www.gillettelaw.com/scooter-injuries-at-disney-world-spawn-lawsuits/