Product Implicated in Deaths of Ten Babies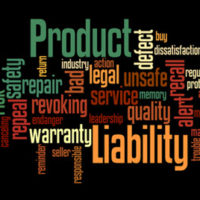 A Fisher-Price sleeper is being blamed for the deaths of at least ten babies. The American Academy of Pediatrics called on Fisher-Price to immediately recall the product claiming that it is responsible for the deaths of at least ten babies.
The sleeper is marketed as positioning the baby at an incline. Yet there are at least 32 deaths that are linked to the sleeper so far. The question is: Does the incline lead to cases of accidental suffocation?
Pediatricians insist that babies should not be allowed to sleep at an incline and that soft bedding should be removed. Babies should sleep flat on their backs and on harder surfaces. The Consumer Safety Product Commission and Fisher-Price have issued a recommendation to discontinue use of the product as soon as the baby has exhibited the ability to rollover—usually after three months. Fisher-Price stopped short of issuing a recall. The alert stated that the sleeper was connected to ten deaths, but the actual body count may be much higher.
The Danger is in Rolling Over
When a child in the sleeper rolls over onto their stomach, the chances of accidental suffocation escalate incredibly. For years, such a condition was called SIDS (sudden infant death syndrome) and it baffled both parents and doctors alike. Today, more is understood about the fatal condition and parents are advised on how to prevent it by position their babies correctly while they're sleeping. For whatever reason, this product flies in the face of recent medical science and poses an immediate and serious risk to babies who can roll over in the sleeper.
Additionally, there may be some indication that the sleeper is not even safe for babies who cannot roll over. Some of the babies who have died were younger than three months old. Fisher-Price acknowledged that it was aware of 32 deaths related to the sleeper but would not admit that the sleeper was responsible for any of these deaths. Fisher-Price maintains that, at least in some of these cases, there were alternative diagnoses for why the child died.
While there may have been other conditions that contributed to the children's deaths, the sheer volume of deaths associated with the sleeper should be reason enough to recall it. Furthermore, the sleeper positions babies in a way that does not conform with standard medical advice on the subject.
While the individual details concerning these deaths are not yet known, the sleeper is implicated in deaths going back several years. If it can be shown that Fisher-Price was aware of the problem with their sleeper and chose to do nothing about it, we could be looking at a lawsuit that dwarfs the Takata Airbag scandal along with punitive damages for allowing other babies to be injured or killed when Fisher-Price was aware of the problem.
Fisher-Price is hoping that their safety warning is enough to prevent future lawsuits from going to trial.
Talk to a Jacksonville Products Liability Attorney
If you've been injured by a defective product, the Jacksonville products liability attorneys at Gillette Law can help you recover significant damages. Contact us by phone or online for a free consultation.
Resources:
dailymail.co.uk/health/article-6892395/TEN-babies-died-Fisher-Price-sleeper-safety-officials-warn.html?fbclid=IwAR1rqm4NJumqt6tCmigXE9w9Pf4zcpKfjbj64OJbTP6vicvHhF3QIiY2GBw
consumerreports.org/recalls/fisher-price-rock-n-play-sleeper-should-be-recalled-consumer-reports-says/