Johnson & Johnson Ordered to Pay $550 Million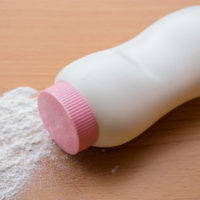 If you've turned on the news at any point in the last couple of years, then you've likely heard about the lawsuits filed against Johnson & Johnson and other affiliated companies that produce baby powder or talcum powder. The lawsuits allege that women who used the product ended up developing ovarian cancer.
Most recently, J&J was ordered to pay $550 million to 22 women who developed symptoms after using baby powder for years. This money was awarded for compensatory damages, including pain and suffering. The jury could come back with an even larger verdict for punitive damages.
Understanding the Case against Talcum Powder
Talcum powder is one of the softest substances known to man and it is mined all over the world. However, places in which talcum powder is naturally harvested are often near carcinogenic substances like asbestos. The plaintiffs were alleging that J&J did not do a good enough job of refining the talcum powder, and some asbestos was distributed to customers. This asbestos, in turn, led to various forms of cancer, including ovarian cancer.
The Verdict against Johnson & Johnson
After hearing expert testimony from both sides, a St. Louis jury unanimously decided in favor of the 22 women who reported being diagnosed with ovarian cancer after years of using the product. The jury awarded each woman $25 million in damages including medical expenses, pain and suffering, and permanent impairment that resulted from their cancer.
In addition, the women sued Imerys SA, the company that supplied J&J with the talcum powder. Imerys settled the lawsuit under seal for a reported $5 million.
Punitive Damages in Product Liability Lawsuits
In order to win a product liability personal injury lawsuit a plaintiff generally need not prove negligence. They only need to prove that the defective product resulted in their injuries. However, in some cases, a plaintiff's attorney will attempt to prove negligence. This is one such case.
The plaintiff's attorneys are alleging that J&J knew that there was asbestos in their talcum powder and yet they prevented this information from becoming public, continued to produce the powder, and continued to allow customers to purchase.
If the jury believes those allegations to be true, then the plaintiffs are in for a massive payday. Punitive damages are only awarded when the negligence committed is willfully malicious and displays a casual disregard for the rights and safety of others.
The plaintiff's attorney has made the allegation that J&J rigged tests of their talcum powder to hide the presence of asbestos.
Verdicts Have Been Erased on Appeal
While juries firmly believe that J&J is to blame for the cases of ovarian cancer, judges have erased many of the verdicts against them on appeal. These have either been erased on jurisdictional grounds or because judges felt that the verdict was not in line with the evidence presented. In 2016, a New Jersey judge dismissed cases citing a dearth of scientific evidence. Nonetheless, some plaintiffs have won on mesothelioma claims. Mesothelioma is a type of cancer specifically linked to asbestos.
A Personal Injury Attorney Can Help You Get Paid for Your Injuries
Call the Jacksonville legal team at Gillette Law at 912-289-4205 or contact us online and we can begin building your case immediately. We are eager to help you today.
Resource:
bloomberg.com/news/articles/2018-07-12/j-j-loses-st-louis-trial-over-talc-absestos-cancer-claims