Man Killed by Keyless Car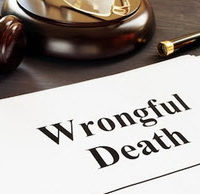 No, it's not like that Stephen King movie where the machines come to life and attack humans. This car was more insidious. According to his wife, Russel Fish was found dead in his bedroom with his dog who was also killed. Fish parked his keyless Toyota in his garage and then went to sleep for the night after returning from a local Subway. But neither he nor his dog would ever wake up. The two suffocated in their sleep after Fish's car mysteriously turned itself on.
The man's daughter found him and his dog who was having seizures. Rescuers were not able to save the dog. Both died of carbon monoxide poisoning from the car's exhaust that seeped from the garage into his bedroom.
Is the Company Liable for His Death? 
In a case like this, which is a product liability suit, a plaintiff can establish that the company is liable even in certain cases where the plaintiff may have contributed to their own injuries or death. It requires that two factors be present:
The company failed to warn the consumer about a possible danger
Some technology exists that could have prevented the injury or death from occurring
In this case, a warning system which sets off an alarm if the car is left running for an extended period of time without moving could have prevented the man's death. This should be enough to establish that Toyota has some liability here.
Big Three Automakers Install Safety Features to Prevent This
The Detroit Three automakers offer some variation that prevents such accidents from occurring on most of the vehicles that they manufacturer. Toyota, however, didn't. While this may seem like a freak accident, it does establish the danger of keyless vehicles. We don't know if the victim simply forgot to shut off his car or if something akin to a 'butt dialing' happened with his keys. It's not outside the realm of possibility.
While a lawsuit won't bring the victim back to life, it will force automakers into the position of providing such safety features on future vehicles or risk lawsuits like this one. In cases like this, plaintiffs find themselves in the position of being blamed for the accident. Yet automakers have the duty of ensuring that their products are safe. An accident like this could have been easily avoided had an already existing (and popular) technology been placed in this vehicle. Yet Toyota made a conscious decision to reduce costs by eliminating the technology. A death resulted from that decision. The family deserves to be compensated for that.
PARK IT Act
There is a new regulation being proposed that would require automakers to provide consumers with an automatic shutoff technology when it senses the engine has been idling for an extended period of time. Additionally, the legislation requires that cars come installed with an anti-rollaway technology that locks the brakes when a door is opened.
Talk to a Jacksonville Personal Injury Lawyer Today
If you've been injured by a defective technology, the Jacksonville product liability attorneys at Gillette Law can file a claim on your behalf. Talk to us for a free consultation.
Resource:
chicagotribune.com/business/sns-tns-bc-auto-keyless-death-20190621-story.html
https://www.gillettelaw.com/tesla-targeted-in-autonomous-vehicle-wrongful-death-lawsuit/