Multi-Vehicle Accident on I-95 Results in Multiple Injuries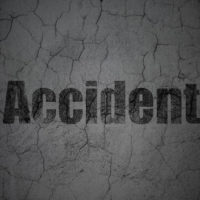 Six vehicles, including a large semi-truck, were involved in a major accident on Interstate 95 at County Road 210. The collision was so bad that at least two people suffered serious injuries and had to be transported to South Baptist Hospital, according to CBS 47 News.
If you or a family member are involved in a chain reaction, or multi-vehicle, accident it is extremely important that you speak to an experienced Jacksonville car accident attorney. Why? Because multi-vehicle accidents are some of the most complex types of personal injury cases to litigate. This is due to the fact that you need to deal with multiple insurance companies all trying to figure out ways to reduce or deny their insured's liability. In addition, there may not be just one driver who was negligent and caused the accident. When liability is unclear or contested, insurance companies often put up a fight and do not offer fair and reasonable settlements. This may mean your case will need to go to a jury trial to get resolved.
If you are involved in a multi-vehicle collision, it is important to obtain the auto insurance information with all the motorists who were also part of the collision. You should also get the name and phone number of each driver and the contact information of any witnesses who saw the crash. If possible, you should also take photos of the accident scene, including any skid marks, property damage to your vehicle, and any visible bodily injuries you suffered.
Determining Fault in a Multi-Vehicle Wreck
By far, the most challenging issue related to litigating a multi-vehicle accident is determining who was negligent and therefore liable for causing the crash. In some cases, a driver will simply admit to engaging in some careless act (e.g. texting and driving) and admit liability, as well. In most other cases, no one single driver will come forward and accept responsibility, which means litigating the matter and possibly having a jury decide this factual issue.
Accessing PIP Coverage
If your multi-vehicle accident claim is in the midst of litigation, you are still able to access some immediate funds to help cover certain expenses related to the collision. This coverage is known as Personal Injury Protection (PIP). It is a type of no-fault insurance coverage that all motorists must have in Florida. Most drivers only have $10,000 in PIP coverage, so it will probably not cover all of your harms and losses, but it can help during the pendency of your personal injury claim.
Comparative Negligence
If multiple drivers, including yourself, may have been negligent in causing the collision, take comfort in knowing that it is still possible to obtain a financial recovery through a personal injury claim. This is because Florida is a comparative negligence state where any claimant's financial recovery will be reduced by the percentage of fault assessed by a jury in a civil case. For example, if you have $50,000 in damages, but a jury determined you were 25 percent at-fault for the wreck, then your financial recovery would be reduced by 25 percent.
Contact an Experienced Jacksonville Car Accident Attorney Today
If you or a family member was seriously injured in a car accident in or around Jacksonville, contact Gillette Law P.A. today. Our legal team is ready and able to help. We offer free, confidential case consultations.
Resource:
actionnewsjax.com/news/local/sjso-6-car-crash-shuts-down-i-95-in-st-johns-county/619272298