Bicyclist Hit and Injured on U.S. Route 1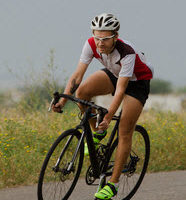 When a bicyclist is hit by a motor vehicle, the harm to the bicyclist is usually quite extensive and potentially life-threatening. For example, a motorist hit and critically injured a 51-year-old bicyclist in a collision that occurred on U.S. Route 1 north of St. Augustine. The bicyclist was hit by a Ford Flex traveling in the outside lane of northbound U.S. 1, according to News 4 Jax. The bicyclist's injuries were so severe that he had to be flown to Orange Park Medical Center and was listed as being in critical condition.
Unfortunately, serious bicycle accidents are a common occurrence in Florida. The Centers for Disease Control released a report in 2015 showing that Florida has the highest rate of bicycle accident fatalities of any state in the country, according to TBO.com. In fact, the rate of bicyclist deaths in Florida was more than double the national rate (0.57 per 100,000 people in Florida compared to 0.23 per 100,000 across the country).
Nationally, the numbers are not very impressive. More than 800 people died in collisions involving a vehicle and a bicycle. That means more than two people lose their lives in a bicycle-related accident each and every day in the United States, according to pedbikeinfo.org. There has been a six percent increase in bicyclist accident deaths since 2006 and a 12.2 percent increase in fatalities when compared to 2014.
Studies have shown that bicyclists are killed on roads in the United States at a rate double that of vehicle occupants, according to the aforementioned TBO.com article.
Causes of Bicycle Accidents in Jacksonville
A careless or reckless motorist causes many serious bicycle accidents. For example, some of the most common causes of collisions between bicyclists and motorists include:
Motorist failed to yield to the bicyclist at an intersection
Motorist failed to stop at a red light
Motorist failed to stop at a stop sign
Motorist was texting and driving
Motorist was under the influence of drugs or alcohol
Hold the Negligent Driver Accountable for their Reckless Actions
If you or a family member was hit by a motorist while riding your bicycle, you have the right to hold the negligent motorist accountable through the filing of a personal injury claim. You can pursue financial restitution for the harms and losses associated with this accident. This includes reimbursement for your medical expenses and lost wages, along with compensation for your pain, suffering, mental anguish, and inconvenience.
Speak to an Experienced Jacksonville Bicycle Accident Attorney Today
After a collision between a bicyclist and a motorist, do not delay in contacting an experienced Jacksonville personal injury attorney. Swift action is important so your attorney can get to work investigating the accident scene, talking to witnesses, drafting legal documents, and so forth. The legal team at Gillette Law P.A. is ready and able to assist. We offer free, confidential case consultations and work on a contingent fee basis. This means there is no financial risk on your part when you contact our firm.
Resources:
news4jax.com/news/florida/st-johns-county/st-augustine/fhp-bicyclist-hit-critically-injured-on-us-1-in-st-augustine
tbo.com/news/politics/floridas-bike-death-rate-highest-in-nation-20150829/
pedbikeinfo.org/data/factsheet_crash.cfm