Three Killed in Three Jacksonville Accidents Within Hours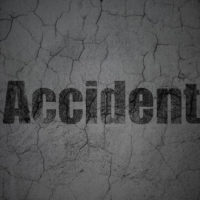 Three people were killed in three different deadly crashes in the Jacksonville area. The crashes happened within hours of each other. Officials are investigating the causes and circumstances surrounding these actions.
The first accident occurred around 9:45 p.m. A 77-year-old man was running in a crosswalk trying to cross a road. An Audi A4 struck the 77-year-old and stopped after striking him. Only 45 minutes later, the Jacksonville Sheriff's Office was called to the scene another similar crash. Around 10:30 p.m., a woman walked into the road and was hit by a car.
A few hours after this, third crash occurred. The driver of a car lost control and struck a pole after losing control of the vehicle. A witness stated that she could hear a car speeding, followed by a thump. This crash caused the road to be blocked for hours following the crash, according to Action News Jax.
Jacksonville Sheriff's Office reported that within the first 68 days of 2018, 31 people had already been killed because of traffic accidents in Duval County.
Preventing an Accident
No one wants to be in a fatal accident, or any accident at all. Whether you are walking, riding a bike, driving a car, or a passenger, you need to be conscious of your actions and surroundings to reduce your likelihood of being in an accident. Or, if you are in an accident, limit the injuries you might sustain.
Limit Distractions: Distracted driving is one of the most dangerous behaviors while driving. Anything that keeps your eyes off of the road, your hands off of the wheel, or thoughts that distract your thoughts from driving is a distraction. One of the main distractions plaguing drivers is cell-phone use. Do not look at, or talk on, your phone while driving. If you are walking, it is safest to walk without headphones in your ears so you can be focused on staying safe.
Be Aware of Your Surroundings: If you are driving a vehicle, be aware of the cars driving around you. Do not follow a car too closely, drive at excessive speeds, or any other behavior that could cause a car accident. If you are walking, or riding a bike, follow the walking signals and always double check that there are no cars when you cross the street. For both drivers and walkers, be prepared for weather conditions. Know how to drive in less than ideal conditions. If you are walking in less than ideal conditions, do not disregard your safety.
Always Buckle Up: If you are driving, or a passenger, in a vehicle, wear your seatbelt. It is designed to keep you safe and you need to utilize that safety feature.
Contact an Attorney for Help
Regardless of how much safety precautions you take, accidents still happen. If you have been in an accident, Gillette Law can help you. Our Jacksonville legal team will stop at nothing to get you the results you deserve. Contact us today for your free consultation to find out how we can help you.
Resources:
actionnewsjax.com/news/local/police-3-people-killed-in-crashes-within-hours-in-jacksonville/714071394
flhsmv.gov/safety-center/driving-safety/distracted-driving/