Marine Sentenced After Drunk Driving Crash Kills Three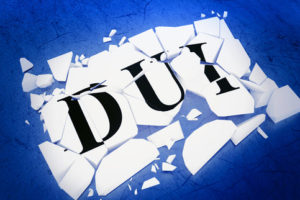 An ex-Marine was recently sentenced to 15 years in prison after causing a drunk driving accident that killed three people. One evening in 2014, Miami resident Christopher Masferrer downed 8 beers and a shot of liquor before climbing into his car and driving home. On the way, he plowed into Eduardo Hernandez, who had pulled over on the side of the road in order to help two teenage girls having car trouble. Masferrer then swerved and struck both the girls as well. All three victims were killed in a single act of drunk driving.
When police arrived on the scene, they tested Masferrer's blood alcohol, which was 0.193. They also determined that he was driving at a speed of over 70 miles per hour, despite the fact that the road had a posted speed of 40 miles an hour. The police charged the former Marine with DUI manslaughter, DUI involving serious bodily injury and DUI causing property damage. In October 2016, Masferrer took a proffered plea deal and was sentenced to 15 years in prison. In court, Masferrer apologized to the families of the people whose lives he took, stating that he bore complete responsibility for the incident. While his apology was surely heartfelt, it does not necessarily make the families feel complete, nor does it fully compensate them for his extremely negligent actions.
How Car Accident Victims Can Get Justice
People such as these grieving families, whose lives have been turned upside down by a car accident caused by the thoughtless and dangerous behavior of a third party, often deserve monetary awards to help them get on with their lives. Mr. Hernandez, the first victim of Mr. Masferrer's drunken driving, was a 45-year-old husband and father who had simply stopped to do a good deed. His wife and child now must live without him and must learn to make ends meet without the help of his monetary support. The parents of the two teenage girls found themselves spending money on caskets and headstones instead of prom dresses. While the loss families like these have suffered is irreplaceable, they may still be able to benefit from a speaking to personal injury attorney about their case.
An experienced attorney can assess the damages the accident has caused the survivors as well as determine how much it will affect them in the future. Victims of a car accident may be able to receive monetary awards for issues like loss of income, burial expenses, and pain and suffering.
Let Us Help You
If you or a loved one is injured or killed in a car accident, your life will undoubtedly be forever changed. In the event the accident is the fault of a third party's negligent actions, you should not have to shoulder the expenses you'll encounter during your recovery period. The knowledgeable and compassionate car accident attorneys at Gillette Law, P.A. can fight to get the maximum amount of damages you deserve. With offices in both Florida and Georgia, we have seasoned attorneys ready to help you.
Resource:
local10.com/news/crime/man-sentenced-to-15-years-in-prison-for-dui-crash-that-killed-3-people