A Tragic Car Accident Rips Family in Half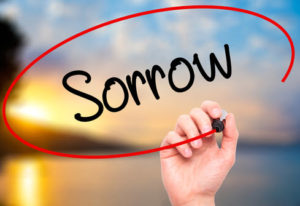 A family has been ripped apart by a tragic car accident that happened recently. Greg and Sara Moyers were taking their two daughters on their first vacation to Disney World when a car drifted into the lane where they were driving, forcing them off the road. The Moyers' vehicle struck a tree, killing Mr. and Mrs. Myers and causing serious injuries to the two girls. All four family members were wearing their seatbelts.
What To Do When You've Been in a Serious Car Accident
If a major car accident has left you with significant injuries, it is crucial that you spend time recovering. Your health should be your number one concern. For victims who lost a loved one in an accident, like the Moyers children, you might have to spend time and money planning a funeral and burial services. You could also be dealing with medical bills, lost wages due to your time off work, or the loss of household income that your loved one was earning. If your car accident was caused by the negligent actions of another driver, you shouldn't be the one left to deal with all the financial aftermath you could face. If you're struggling physically, mentally, and financially from your car accident, you may want to contact an experienced car accident attorney. An attorney can go over your case and determine what monetary damages you may be able to seek from the negligent party that caused the wreck. Depending on your case, you may be able to settle outside of court, or you may go to trial and have your matter heard by a jury.
What Damages You May Be Entitled to Collect
Unfortunately for the Moyers children, they have lost their parents, and no amount of money will make up for the pain they are feeling. There are, however, some damages that the girls or other victims like them may be entitled to as a result of the accident:
Medical expenses, such as hospital bills, medications, or therapy
Permanent disfigurement
Permanent disability
Emotional distress
In a case where a negligent driver killed your loved one, you may also want to consider wrongful death charges, which could result in damages awards such as:
Funeral and burial expenses
Pain and suffering
Loss of companionship
Contact Us If You Have Been Injured in a Car Accident
Car accidents can have catastrophic effects on people's lives. When you are injured in a car accident, you could suffer from debilitating injuries, lengthy recovery times, and stacks of unpaid medical bills. In the very worst scenario, a car accident can cause the death of a loved one. If you were involved in an accident that was the result of another driver's careless actions, you may be entitled to receive compensation to cover your costs. The attorneys at both the Florida and Georgia offices of Gillette Law, P.A., have extensive experience fighting for the rights of car accident victims. Call us today to see how we can help with your case.
Resource:
nydailynews.com/news/national/couple-dies-tragic-car-wreck-family-vacation-article-1.2806881