Avoiding Accidents with Farm Vehicles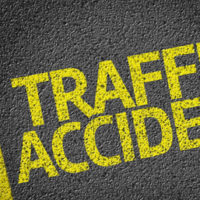 A Georgia news station recently reported that accidents involving farm vehicles have increased drastically since last year. 2016 has seen over 150 people injured and 13 fatalities in these crashes. One farmer recounted his own incident when his tractor was rear-ended by a lumber truck while he was driving down a busy four-lane highway. Although he walked away from the accident, his tractor was totaled. Car and truck drivers are often driving distracted and at much higher speeds than tractors – automobiles are driving at 70 miles an hour when a tractor cannot even reach 30 miles per hour – which can lead to a higher number of accidents involving farm vehicles.
How to Stay Safe When Driving Behind Farm Vehicles
The Georgia Governor's Office of Highway Safety reminds both drivers of farm equipment and automobiles to practice safe behavior when interacting on the road. Below are some tips drivers should keep in mind when approaching farm vehicles on the road (for a more complete list, check out the highway patrol's website):
Do not pass a farm vehicle just because it has moved over to the side of the road. Some of these vehicles are so wide that the driver must pull slightly over on the road in order to execute a wide turn. If you want to pass these vehicles, look for some sort of signal from the driver that it's okay to pass.
Pass with caution. Do not assume that a farm vehicle can pull over to allow you more room to pass. If the shoulder of the road is damp or soft, these vehicles may not be able to pull over because they run the risk of getting stuck.
Always be patient. Farm vehicles can be big, unyielding, and can only travel at slow speeds around 15-25 miles per hour. It can be frustrating to be stuck behind such a slow-moving vehicle. At the same time, it is much more important to exercise caution to keep you, your passengers, and the other driver safe.
What Farmers Can Do to Stay Safe on the Road
Farmers who drive their vehicles on the roads must follow proper safety precautions. The Office of Highway Safety lists some ways farmers can keep themselves and their equipment protected, including:
Displaying the orange triangle emblem denoting a slow-moving vehicle on the back of the tractor;
Turning on your lights; and
Avoiding busy highways during rush hour or when the weather is inclement.
Contact Us for Help
If you've been in an accident that wasn't your fault, you may be suffering from injuries or damage to your vehicle. In either case, you should not be held responsible to pay for your losses and bills when your accident was caused by the negligent actions of another driver. You should contact an attorney, such as the experienced personal injury attorneys at Gillette Law, P.A., to find out if you're entitled to receive compensation for your damages. Our attorneys have years of experience representing citizens of both Florida and Georgia in their car accident cases. We will work hard to get you the award you deserve.
Resource:
walb.com/story/33429867/fatal-crashes-involving-farm-vehicles-increase-dramatically-this-year
gahighwaysafety.org/campaigns/education/slow-moving-vehicles/