Florida Highway Named the Most Dangerous Interstate in America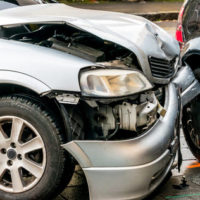 An insurance company who performed research on fatalities caused by traffic has named a Florida highway to be the most dangerous interstate in America. Highway I-4, a 132-mile road stretching between Tampa and Daytona Beach, has reported an average of 1.41 fatalities per mile between 2010 and 2015. I-4 has been in the top ten most dangerous highways in the country for the last six years, but it has finally reached the top spot. Florida is also home to two other accident-prone highways, I-95 and I-10, which have also made the list. I-95 is listed at number five, with an average of .89 fatalities per mile, and I-10 is number seven, with .85 fatalities per mile.
Distracted Driving is To Blame
EverQuote, the company who studied the federal data that pointed to these conclusions, has also revealed that distracted driving is the cause for 10 percent of all these fatal accidents. Specifically, drivers are getting distracted by their phones, reading and sending texts, making calls, or searching online, when they should be paying attention to the road. Unsurprisingly, EverQuote named Florida as the second-worst state when it comes to distracted driving. The company said Florida drivers perform an average of 1.4 tasks on their phones while driving. Since these distractions can last over a minute, it means drivers are taking their eyes off the road for a significant amount of time, all while travelling at speeds over 55 miles per hour. These factors create the perfect storm for automobile accidents.
Should Florida Change its Laws?
Perhaps one of the reasons the state's drivers are prone to whipping out their phones while driving is because there's little recourse for those who caught are texting and driving. The state has a ban on texting while driving, but it's only a secondary offense, meaning the driver needs to commit a first offense (such as speeding or driving with a taillight out) before he or she can be pulled over and cited for texting. Even then, the driver will face only a ticket and a paltry $30 fine if it is a first offense. These laws seem quite ineffective, especially considering the fact that although distracted drivers now cause more accidents than those driving under the influence of alcohol, DUIs carry heavier penalties. A person convicted of a first DUI can face a fine of up to $1,000 and a prison term of up to nine months. Proponents of stricter laws against driving while texting think harsher punishments will help Florida shed its reputation as being one of the more dangerous states in which to drive.
Hurt in an Accident? Give Us a Call
Even if you follow the law and keep your phone safely stowed away while you drive, you still need to worry about the other drivers you encounter on the Florida roads. If a distracted driver has left you or your loved one injured or worse, you deserve justice. Call the attorneys of Gillette Law, P.A. today to see how our experienced, compassionate team will fight to get you the maximum amount of damages for your suffering. We have teams of personal injury attorneys in both Florida and Georgia waiting to help you with your case.
Resource:
clickorlando.com/traffic/i-4-named-most-dangerous-interstate-in-america
patch.com/florida/lakeland/i-4-named-country-s-most-dangerous-interstate