Unsafe Construction Sites Can Lead to Catastrophic Accidents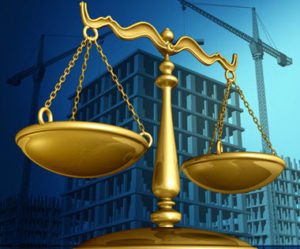 A construction company is under review by the Occupational Safety and Health Administration (OSHA) following two disastrous accidents that left several people injured and two dead. John Moriarty & Associates, a Florida general contractor company, had two separate structural collapses occurring at different sites they are managing just days apart from each other.
The first incident happened at Echo Brickell in Miami, when construction employees were unloading materials from a scaffolding affixed at the building's 47th and 48th floors. The scaffolding came loose and fell, showering debris all over the streets below and injuring workers and citizens alike. One man suffered a fatal heart attack as he ran away from the falling materials.
Downed scaffolding was the cause of the second catastrophe as well, this time outside of Hyde Resort & Residences in Hollywood Beach. Painters working on a mural were stuck dangling from the hotel when their scaffolding collapsed. Two of the artists were injured by the fallen scaffolding, and an employee of the Perez Art Museum Miami was killed. OSHA is looking into these accidents to try to determine how they were caused.
Catastrophic Injuries
When a construction company fails to make a site safe, it can cause potentially serious accidents. Sites like the two above are out in the public, surrounded by shops, businesses, and restaurants. People are constantly walking under buildings that are being constructed, so it is of the utmost importance that these companies do everything they can to keep their sites contained and secure. Construction workers often work with extremely heavy materials at the sites, such as metal pipes and cement blocks; if any of these materials were to strike passersby, they could be catastrophically injured or even killed. Additionally, as is shown by the incident above, scaffolding set up in a public area must be constructed safely in order to avoid it falling and possibly hurting or killing people walking nearby.
A catastrophic injury is one that will take a long time to recover from; sometimes people who are catastrophically injured never fully recover. This kind of damage can lead to heaps of medical bills for hospital stays, physical therapy, and medications. These expenses are made worse if you need to take time off work, or even permanently leave your job because your injuries are so severe. Your family might be suffering as well, especially if you are the breadwinner.
Call Us About Your Personal Injury Case
When you've been hurt because someone else was lax about safety regulations, it's your job to do everything necessary to recover from your injuries. That's why it's a good idea to hire a seasoned personal injury attorney like the attorneys at Gillette Law, P.A., so we can work on recouping your lost wages and getting your medical bills compensated, and possibly even getting damages for your family for loss of companionship. Let our team of professional personal injury attorneys work hard to help you get your life back on track.
Resources:
therealdeal.com/miami/2016/11/01/contractors-return-to-echo-brickell-as-new-details-on-fatal-incident-emerge/
therealdeal.com/miami/2016/10/24/breaking-one-dead-three-injured-in-hyde-hollywood-construction-accident/