Victims of Nursing Home Abuse Can Now Take Action in Court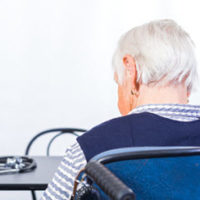 The Centers for Medicare and Medicaid Services (CMS,) the federal department that regulates nursing homes, has recently passed a law that prohibits nursing homes that receive federal funding from forcing residents to resolve issues in arbitration, instead of court. This law is a huge win for folks who have suffered nursing home negligence and abuse, because they now may be able to sue for the monetary awards they deserve.
What Arbitration Means for Nursing Home Residents
The private arbitration clause has previously been a part of the admissions paperwork for many states. Often the section that required that all disputes or issues residents have with the nursing home and staff be settled in private arbitration was buried in several pages of paperwork so it wasn't as readily visible to those completing the forms. Representatives in charge of admissions at these nursing homes might gloss over the section, or refrain from even pointing it out. People completing the paperwork may not even be aware that they are signing away their rights to bring their issues with the nursing home to court. Instead, they would have to settle for using arbitrators, who are independent parties that charge a fee to settle the claim outside of court. Arbitrators are supposed to act as an impartial judge and jury for each case, but they may not always deliver a verdict that is fair to everyone, and those who object with the decision may not be able to do much about it.
Nursing homes have often been the subject of questionable practices, due to the numerous cases of negligence that have surfaced. Elderly residents, especially those who do not have family or whose loved ones don't live close enough to visit regularly, have been found with injuries that may indicate abuse; in some severe cases these residents die from complications due to their injuries. Those who aren't physically abused but are neglected often have to sit for hours in soiled clothing, or have bedsores from lack of movement, or have wounds with dressings that aren't changed often. Cases of nursing home neglect and abuse surface every year, with some of these homes receiving more than one complaint. Arbitration is a favorable choice for these nursing homes because it keeps them from having court fees eat into their profits. Additionally, it hides their sometimes unfavorable reputations from the public eye, since arbitration cases are privately settled and do not often make the news.
Penalties Nursing Homes Face
Thanks to the new law, nursing homes who attempt to force residents to arbitrate by making them sign an agreement will lose some of their federal funding. It also means these nursing homes could face higher court fees and large settlement claims, as well as more public scrutiny of their practices. The New York Times has called this rule the "most significant overhaul of the agency's rules governing federal funding of long-term care facilities in more than two decades".
Call a Nursing Home Negligence Attorney
Your elderly loved one deserves to live out his or her final years with dignity, respect, and comfort. If you suspect a nursing home is neglecting or abusing your family member, you have the right to seek compensation. Gillette Law, P.A., an experienced firm with offices located in both Georgia and Florida, understands how important it is that nursing homes provide safe, secure homes for elderly residents. We will help you fight for justice, because we, too, do not tolerate nursing home negligence. Contact one of our skilled attorneys today.
Resources:
kansascity.legalexaminer.com/uncategorized/victims-of-nursing-home-abuse-can-now-have-their-day-in-court/
nytimes.com/2016/09/29/business/dealbook/arbitration-nursing-homes-elder-abuse-harassment-claims.html?emc=edit_na_20160928&nlid=72553263&ref=headline&_r=1