Multi-Vehicle Accident in North Jacksonville Results in Loss of Life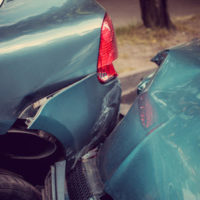 When a motorist disobeys traffic Jaws and signals, devastating consequences may follow. A prime example can be found in the heartbreaking accident that occurred at the intersection of Main Street and Busch Drive in North Jacksonville.
Reports indicate that the driver of a 2007 Nissan Sentra was heading southbound on Main Street at a rate of speed far in excess of the posted speed limit. Additionally, the driver failed to stop and ran a red light. As a result, the motorist slammed into a 2007 Pontiac G6 heading eastbound on Busch Drive. The driver of the Pontiac G6 died in the wreck. Two other vehicles were involved in the crash resulting in injuries to multiple passengers, according to CBS 47 News.
Unfortunately, serious auto accidents arc a common occurrence in and around Jacksonville. The National Safety Council published a study revealing a 43 percent increase in car crash deaths in Florida in 2016 compared to a similar time period in 2014. In addition, the Florida Department of Highway Safety and Motor Vehicles reported that there were more than 374,000 auto accidents in Florida in 2015.
PIP Claims That Can Be Pursued After a Serious Car Wreck
If you or a loved one was seriously harmed in a car accident caused by the careless or reckless actions of another driver, you have the legal right to pursue financial restitution for your harms and losses.
For example, Florida is a "no fault" insurance state that mandates every motorist carry at least $10,000 in personal injury protection(PIP) benefits. These are benefits you can access without having to establish the other driver was negligent. The drawback is that the amount of PIP benefits is typically $2,500 or $10,000.
In a PIP claim, you can pursue reimbursement for the following harms and losses:
Incurred medical bills
Loss wages for time missed from your job (including time covered by sick and vacation leave).
Speak to an Experienced Jacksonville Car Accident Lawyer Today
If you or a family member suffered a serious injury in an auto accident in or around Jacksonville, retaining competent and qualified legal representation is critically important to ensure you receive all of the compensation you are entitled to through a personal injury claim. Gillette Law P.A. is here to help. Contact our office today to schedule a free, confidential case review.
Resource:
actionnewsjax.com/rn..-:\vs/locaUflip-n:.'.Spondin.!2-lo-fotal-crash-in-north-iacksonvillc/646979466