Kentucky Settles Lawsuit Over Inmate Who Died of Starvation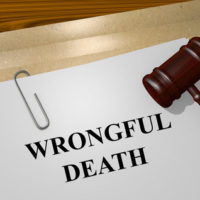 The family of James Kenneth Embry filed a wrongful death lawsuit against the Kentucky Department of Corrections after Embry starved to death in 2014 while in their care. Kentucky agreed to settle the lawsuit for $400,000. The agreement was apparently reached in March of 2019 but was not reported until just recently. The family settled a separate lawsuit against the private health care provider that services Kentucky inmates, but the terms of that settlement are sealed.
What Happened? 
Embry apparently starved to death while on a hunger strike. Medical personnel failed to move him to the prison's infirmary after Embry declined twelve consecutive meals. A nurse for the prison ordered Embry moved to the infirmary, but the medical director overruled that decision. According to the medical director, Embry had declined his food but had taken a sip of tea, The medical director believed that Embry's hunger strike was over.
Later that day, Embry was found unresponsive in his cell. Nurses attempted to revive him, but it was too late. The cause of death was dehydration coupled with starvation and the medical examiner ruled the death a suicide. Embry had refused 35 of his last 36 meals and had lost over 50 lbs during that period.
An internal investigation revealed that failing to move Embry to the infirmary was the last in a series of mistakes made by prison and medical personnel. As a result, two medical staff resigned and the lead doctor was fired. The case made national headlines and created a stir around the quality of care that inmates were receiving from private companies hired as contractors to provide medical services.
The investigation was scathing in its conclusions. The report said that "virtually none" of the procedures that were in place were followed in the Embry case and ruled that the death of James Embry was the result of a "systemic failure".
In the event of a hunger strike, inmates are required to be weighed daily, have their vitals taken, and have their blood and urine tested. Virtually everyone who was involved with James Embry no longer works for the Kentucky Department of Corrections and one contractor had his permit to access the prison revoked. Most were allowed to resign while the investigation was still ongoing.
Criminal charges were pressed against some of those involved in the Embry case but failed to convince a grand jury to press charges.
Embry was serving a nine-year sentence for drug offenses. He had threatened to harm himself and told staff that he had nothing to live for. Hunger strikes are protected forms of expression under the First Amendment, but staff is required to monitor inmates if they refuse food.
Talk to a Jacksonville Wrongful Death Attorney Today
If you've lost a loved one to the negligence of another party, you are entitled to sue that party and recover damages related to your emotional grief, loss of companionship, and loss of monetary support. Schedule a free consultation with the Jacksonville wrongful death attorneys at the Gillette Law today to learn more about how we can help.
Resource:
wdrb.com/in-depth/kentucky-pays-to-settle-wrongful-death-lawsuit-over-inmate-starving/article_1525f7b0-5199-11ea-9ef5-9f6310277ff6.html
https://www.gillettelaw.com/family-files-wrongful-death-against-milford-block-supply/