Jury Awards $495M To Jacksonville Woman in Wrongful Death Suit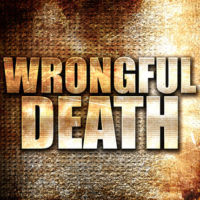 Kalil McCoy, a 20-year-old Jacksonville woman, was shot and killed after she had gotten into an argument with Frederick Wade. Wade was among four others who were driving in the car that day when he claims his weapon "accidentally" discharged killing McCoy. Wade was eventually convicted of second-degree murder and sentenced to 45 years in prison for her death. Two others, Kennard Mahone and Jonathan Brooks were charged as accessories after the fact.
In response, the family filed a wrongful death lawsuit against three of the four men who were there that day. The fourth, Andrew Mears, cannot be found at present. With Wade in prison, the attorney will attempt to initiate collections actions against Mahone and Brooks. Below, we'll discuss how that would work.
Money Awards in Wrongful Death Lawsuits 
Mahone is on the hook for $125 million while Brooks is on the hook for $110 million. It is very unlikely that either man will ever make even a hundredth of that in their lifetime. In situations like these, where the defendants can pay some amount, a collections team can either garnish their wages, place liens on their property, or levy their bank accounts. Each of these depend on the defendant having sufficient assets on which to draw.
There is also the question of bankruptcy. If the defendants make less than the state media, they can file for Chapter 7 bankruptcy. While the process would include the liquidation of certain assets, in most cases, bankruptcy trustees never find any assets worth liquidating. In those cases, the debt is discharged in its entirely and the family would never see a dime. However, the defendant would end up with a bankruptcy on their record for the next ten years and it would have a negative impact on their credit.
The Problem of Civil Lawsuits Against Violent Offenders 
If you recall, the Goldmans filed a wrongful death lawsuit against O.J. Simpson and won after he was acquitted of the murder at trial. Simpson managed only to pay a fraction to the Goldmans and used Florida as a safe harbor for many of his assets.
The law prevents creditors (which is what the family is now to Brooks and Mahone) from taking more than 25% of a debtor's disposable income. Supposing that Brooks and Mahone each have jobs and taxable income, they would, for the rest of their lives, be required to dish over that amount to the family. But only if they don't currently qualify for Chapter 7 bankruptcy.
If the men do file for bankruptcy, they won't have to repay the debt; the debt would be essentially discharged. The family may have the satisfaction of having won a judgment that acknowledged their suffering, but, money-wise, they would receive no compensation.
Talk to a Jacksonville Wrongful Death Attorney 
If you've lost someone you loved to the negligence or malice of another, a Jacksonville wrongful death attorney at Gillette Law can help you recover damages related to your loss. Talk to us today to set up a free consultation.
Resources:
usatoday.com/story/sports/2017/07/19/o-j-simpsons-finances-closely-watched-if-paroled/493639001/
news4jax.com/news/estate-of-kalil-mccoy-sues-for-damages-from-3-involved-in-her-death_
https://www.gillettelaw.com/families-file-suit-after-couple-dies-in-dui-crash/