Families File Suit after Couple Dies in DUI Crash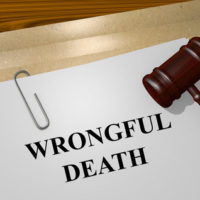 In a lawsuit that can have implications for the company that employed the man, Shawn Blitchington was charged with DUI manslaughter in the deaths of a Nassau County couple who had the misfortune of crossing his path. According to reports, Blitchington was driving the company's truck when he crossed into oncoming traffic colliding with a Honda Civic. Inside were 21-year-old Ryan Kennedy and 22-year-old Bailey McKnight. Bailey was eight months pregnant.
Since Blitchington was driving a truck owned by Pure Air Inc. for whom he worked, the company can be held liable for his conduct. The question then becomes: To what extent can the company be held liable under the law?
Understanding Vicarious Liability
There are two things that need to be understood. Firstly, vicarious liability is a legal concept in which an employer takes on liability for the conduct of its employees. Secondly, the owner of a vehicle is vicariously liable for the actions of anyone who drives their vehicle. For instance, a parent who lends their car to a child would be liable for an accident that the child caused.
However, an employer only assumes liability when one of their employees is acting on behalf of the company, on the clock, or performing some task for the company. If any of these are the case, then the company is vicariously liable for the conduct of its employee.
For the sake of argument, let's say that Blitchington was not acting on behalf of the company. Let's say he was using a company vehicle which he was driving drunk to perform some task on his own behalf. For instance, let's say he was using the company vehicle to drive to a bar. In that case, a plaintiff may need to show that the company itself was negligent for allowing Blitchington access to their car at all.
It is, however, a myth that an employer always assumes liability for the conduct of their employees. Even if the employee is on the clock, the employer may not be liable in cases where an employer stops on their way home before completing an assigned task. If the employer isn't benefiting from the employee's action, their liability can be easily disputed.
Proving Negligence Against the Employer
We can safely assume that Blitchington was not doing anything that benefited his company. On the other hand, Blitchington had a long history of driving under the influence. Since 2002, Blitchington was arrested on five different occasions and plead no-contest to each. In this case, an argument should have been made that the company should have restricted his access to any company vehicles or simply not hired him in the first place. By failing to do so, the company's own negligence becomes a part of the lawsuit and for that, they can be held liable. The parents of each of the victims have filed separate wrongful death lawsuits against both Blitchington and his employer. Blitchington also faces three counts of DUI manslaughter.
Talk to a Jacksonville Wrongful Death Attorney Today
Gillette Law in Jacksonville helps grieving families recover damages when a negligent driver costs a loved one their life. Give us a call or talk to us online to set up a free consultation today.
Resource:
news4jax.com/news/florida/nassau-county/wrongful-death-lawsuit-filed-in-crash-that-killed-couple-unborn-child
https://www.gillettelaw.com/family-of-18-year-old-files-wrongful-death-in-fatal-tesla-crash/