Family of Man Slain in Police Raid Recovers $425,000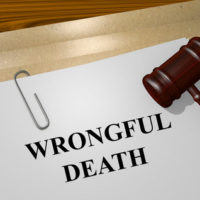 A 34-year-old man was shot by SWAT team members during a narcotics raid on his home. They were reportedly supposed to be serving a warrant but instead shot and killed him and his dog. Shortly afterward, the family filed a wrongful death lawsuit against Hallandale Beach City. On June 20th, the city commission voted unanimously to settle the suit for a reported $425,000.
Lawyers for the family said that the SWAT team executed the warrant in a less-than-professional manner which caused confusion at the scene. While the officers were apparently cleared of wrongdoing and city admitted no liability, the family was nonetheless awarded the settlement.
According to reports, the city council initially tried to blackhole discussion of the matter even though it was listed on the council's agenda. Several citizens had shown up to share their thoughts on the man's death but were apparently kept from speaking. During a recess, the city attorney, Jennifer Merino, informed council members that they had a legal duty to allow the individuals to speak. It was later revealed that the man's settlement had been passed unanimously so the council didn't feel it was necessary to mention it.
Personal Injury and Wrongful Death Lawsuits Filed against the Government
As you can imagine, filing a lawsuit against the government is different than filing a lawsuit against a private citizen or entity. The rules for filing personal injury and wrongful death claims against government entities and employees are much different.
Laws governing claims against the State of Florida can be found in Florida Statutes Section 768.28. Suffice it say, the State of Florida allows you to file a claim against the government or an employee of the government if the government or government employee committed some act of negligence and that act of negligence would have held the defendant liable if they were a private party.
In other words, no claims can be made exclusively of the government.
In addition, Florida has several limitations to claims that can be filed against the government. Some of the most important ones include:
A government employee cannot be held personally liable for causing harm unless they caused the harm intentionally. If they harm is caused by accident or omission, the plaintiff is forced to file suit against the agency.
There are damage caps in specific instances. In other words, there is a limit to how much a plaintiff can collect.
Punitive damages are not permitted in personal injury claims against the government.
The state may appeal any verdict in any case.
In addition, there are certain circumstances under which specific rules apply to claims against law enforcement officers. Generally speaking, the statute of limitations on personal injury claims against government agencies or their employees is shorter than the statute of limitations for personal injury claims against private entities and individuals.
In other words, the state makes itself harder to sue.
Contact a Florida Personal Injury Attorney Today
If you've been injured by another's negligence, give the Jacksonville legal team at Gillette Law a call at 912-289-4205 or contact us online. We can manage all aspects of your claim and find the evidence you need to prove it.
Resource:
sun-sentinel.com/local/broward/hallandale/fl-hallandale-settlement-police-raid-20180619-story.html