Florida Enacts Anti-Hazing Law Amid Wrongful Death Lawsuit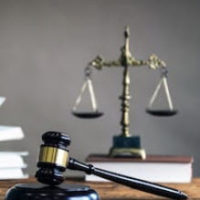 The family of Andrew Coffey has filed a wrongful death lawsuit against Pi Kappa Phi after a hazing ritual allegedly cost him his life. Family members claim that Coffey died as a result of alcohol poisoning after being encouraged by other fraternity members to imbibe dangerous quantities of alcohol. In addition to the civil lawsuit, legislators have passed a law making it a third-degree felony if the hazing results in a permanent injury even in cases where the defendant did not commit the act that led to the injury.
According to the wrongful death complaint, Coffey was encouraged to drink an entire bottle of Wild Turkey 101 which is frankly insane. You'd have to have been an alcoholic for over a decade to even try that and survive. However, since Florida has no social host or dram shop law holding individuals responsible for the actions of others on their property, it's quite unclear as to whether or not the wrongful death lawsuit will be successful. Below, we'll parse out the possibilities.
Social Host Liability
Generally speaking, social hosts have no liability when it comes to their guests who injure other people. However, social hosts do have liability when it comes to guests who are injured due to their own negligence. Further, since Coffey was under the age of 21, which is Florida's legal age to purchase and consume alcohol, the fraternity as an organization and the individuals who supplied the minor with alcohol can both be held liable in this case.
In addition to facing civil penalties, the social host who supplies a minor with alcohol can also have their license suspended and face other criminal penalties. Now, there are further restrictions on encouraging dangerous behavior in fraternity situations.
Damages in the Hazing Death
Since the family of Andrew Coffey has filed a wrongful death suit against the fraternity and the individuals who watched and encouraged Coffey to drink a dangerous amount of a very strong liquor. They will be entitled to damages related to Coffey's pain and suffering, and their personal loss, pain, and grief.
They are unlikely to be able to sue for other damages such as lost wages unless they can show that they were dependent on Coffey for income. In this case, their own grief and loss will form the backbone of their claim against the fraternity brothers.
However, the fraternity brothers will likely say that Coffey drank the liquor of his own volition. It will be incumbent on the plaintiff's attorneys to establish who purchased the liquor. For that reason, they will target individuals in the fraternity who were over the age of 21 at the time of Coffey's death. They may not only target those who purchased the liquor but others who allowed the illegal activity to occur. Whether or not that suit will be successful will depend on the facts of the case.
Talk to a Jacksonville Wrongful Death Attorney
If you've lost a loved one due to the carelessness or malice of another person, money can seem like a paltry compensation for that loss and yet it is the only means the law allows to hold another person or persons accountable. Talk to Gillette Law today for a free consultation with a Jacksonville wrongful death attorney and we can sit down and discuss your options.
Resource:
sun-sentinel.com/news/politics/fl-ne-hazing-bill-passed-20190430-story.html