Off-Duty Deputy Runs Stop Sign and Injures UCF Student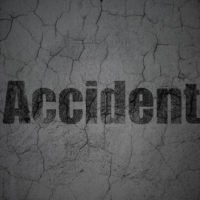 An off-duty police officer who confessed to running a stop sign caused a brain injury to UCF student Farrah Fox who was beginning her sophomore year of college. Fox got a ride from a friend when were hit by a truck traveling at 53 mph. The truck ran a stop sign and crashed into the vehicle.
The 19-year-old was taken to the hospital where she spent the first 30 days in a coma. She has since been returned home but may have permanent injuries related to the accident. Prosecutors elected not to charge the officer with reckless driving but fined him $500 for speeding and withheld adjudication related to going through the stop sign. The officer was placed on administrative suspension (with pay) and he remains on that status now.
He is also the target of a civil lawsuit initiated by Fox and her family.
Civil Lawsuits in Traffic Accident Cases
In a case like this, the injured individual is allowed to file a lawsuit against the at-fault driver since they sustained "serious" injuries. In this case, the plaintiff will likely have to live with traumatic brain injury for the rest of her life. This could prevent her from pursuing the career of her choice or otherwise make her life more difficult.
There is, however, one barrier to recovery in a case like this. If the driver does not have the money to pay off the debt incurred by the lawsuit, they can file for bankruptcy and discharge the debt completely. That is a risk that folks run when they sue a negligent driver directly.
Discharging Personal Injury Liability in Bankruptcy
In order to file for Chapter 7 bankruptcy, the individual who is filing must make less than the state median for their household. If the officer who ran the stop sign makes more than the state median, then it is very unlikely that they will be able to discharge the debts in bankruptcy. Instead, they will be forced to file under Chapter 13 which requires that they come up with a repayment plan that is within their means to be executed over the course of 3 to 5 years. However, Chapter 13 bankruptcy requires that a debtor owe no more than $394,725 is in unsecured debt (which is what a personal injury judgment would qualify as). If the debtor owes more than the limit in Chapter 13 and makes more than the limit to Chapter 7, they are then forced into Chapter 11 which is the most expensive kind of bankruptcy.
As a creditor, the family will be able (through their lawyer) to place liens on the defendant's property, garnish the defendant's wages, and levy the defendant's bank account. In other words, they can do some serious damage so long as the defendant isn't allowed to discharge the entire debt in Chapter 7.
Talk to a Jacksonville Traffic Accident Lawyer
Gillette Law represents those injured in traffic accidents and other kinds of personal injury cases in Jacksonville. Give us a call and set up a free consultation today.
Resource:
palmbeachpost.com/news/20190322/ucf-student-hurt-in-crash-comes-home-from-rehab-center-dad-her-work-is-not-done