How To Protect Yourself Against Car Accidents In Jacksonville On Major Roads And Interstates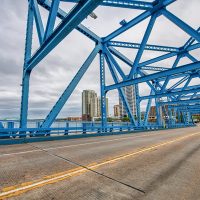 Many people rely on major roads and interstates in Jacksonville and in Brunswick, Georgia as part of their commute. Unfortunately, the amount of traffic and the speed at which drivers are traveling increases the odds of car accidents and the potential for severe, life-threatening personal injuries. Find out how to protect yourself and reduce the risks.
Ways To Reduce Jacksonville Car Accident Risks When Traveling Major Roads
Driving on major highways and interstates in Florida and Georgia can be intimidating, with the potential for heavy traffic and motorists driving in excess of 70 miles per hour or more. There is a legitimate reason to be concerned, as car accidents on these roads are common and can result in potentially fatal injuries.
A recent car accident in Jacksonville on Interstate 10 is a tragic example. According to an April 11, 2023 report from First Coast News, the crash claimed the life of one person while causing critical injuries to others involved. It happened when a driver in the eastbound lane, for unknown reasons, crossed a median strip and slammed head-on into another motorist.
While you cannot control the behavior of other drivers or prevent the above type of crash, there are steps you can take to reduce the risks:
Pay close attention when behind the wheel and refrain from texting, talking on cellphones, or other distractions;
Stay within posted speed limits and go slower in heavy traffic, adverse weather, or other dangerous conditions;
Avoid engaging in aggressive behaviors, such as tailgating or failing to yield;
Give other drivers plenty of space and be alert for signs of potential problems ahead;
Keep your vehicle well-maintained, as automotive issues and breakdowns significantly increase your odds of being injured in a crash.
What To Do If You Are Involved In A Car Accident On Major Highways Or Interstates
According to statistics from the Florida Department of Highway Safety and Motor Vehicles (FLHSMV), more than 400,000 crashes and collisions occur annually throughout the state, while the Georgia Department of Public Health reports that they are a leading cause of death and disability. Major highways and interstates are one of the places car accidents are most likely to happen. If you are involved in a crash, follow these tips:
Notify the police immediately and provide your exact location;
Pull your vehicle as far off the road as possible and use extreme caution when getting out;
Once the police arrive and secure the scene, exchange contact, insurance, and vehicle information with other drivers involved;
Seek medical care for your injuries, regardless of severity.
Contact Our Jacksonville Car Accident Attorneys 
If you are involved in a car accident in Jacksonville or in Brunswick, Georgia, reach out to Gillette Law, P.A. before speaking to insurers or accepting any settlements. We protect your rights and help ensure you get the maximum amount you need to recover. To request a consultation, call or contact our Jacksonville car accident attorneys online today.
Sources:
firstcoastnews.com/article/traffic/interstate-10-back-up-in-jacksonville-tuesday-near-301-due-to-wreck/77-8e44d960-014b-4e7b-87a4-2a2fda3c1a7c
flhsmv.gov/pdf/crashreports/crash_facts_2020.pdf
dph.georgia.gov/health-topics/injury-prevention-program/cdc-core/motor-vehicle-crashes