Florida Student Injured in Hit and Run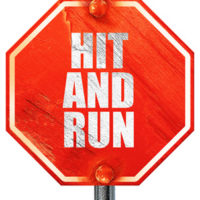 A Florida student was the victim of a vicious hit-and-run. The 24-year-old who hit him, Zachary Brock, was attempting to make a left hand turn across a three-lane street in his minivan when he broadsided 19-year-old Jackson Kelley. Kelley's car is caught on video violently flipping over several times before striking a concrete wall protecting a nearby pool at the Lantern Inn & Suites. Stunned onlookers rushed to Kelley's aid but not before the van sped away from the accident.
Inside the van, Zachary Brock was driving without a valid driver's license which is likely why he sped away from the crash. Jackson Kelley remains at the hospital having suffered severe brain injuries as a result of the accident. With Brock found, the police have charged him with a felony count of leaving the scene of an accident and making an illegal turn and driving without a valid license. Meanwhile, doctors have informed the family that they are cautiously optimistic about Kelley's recovery but it's still day-to-day.
What Will Happen to Zachary Brock?
Brock will likely be charged and convicted of the accident that nearly killed Jackson Kelley. In addition, Kelley and his family will be able to sue Brock for any injuries in excess of his PIP coverage. Florida's PIP coverage provides injured drivers with $10,000 in immediate coverage. While this system resolves auto accidents much more quickly than the tort system in other states, there are several disadvantages. The biggest disadvantage is that, for injured parties, PIP only covers a fraction of their lost wages. In addition, despite the fact that the number of auto accidents in the State of Florida has remained relatively similar from year to year, the number of PIP claims has skyrocketed. Nearly 50% of all insurance fraud cases are based on invalid PIP claims.
Now, with serious and perhaps life-long injuries ahead of him, Kelley is looking at a potential $10,000 payment that will only cover a fraction of his medical expenses.
Suing the Perpetrator in a Serious Auto Accident
The State of Florida does allow one driver to sue another in the event of a serious injury. While Kelley's injuries will very likely qualify under the modified tort statute, whether or not he will be able to collect a dime from Brock is another question entirely. If Kelley sues Brock and wins, he will become the equivalent of a creditor. Kelley can then obtain a judgment against Brock and attempt to collect the debt by garnishing his wages, placing liens on his property, or levying his bank account. On the other hand, Brock could turn around and file for bankruptcy under Chapter 7 and thereby discharge the entire debt owed to the family and the injured party. Most states with tort systems require that drivers carry at least $25,000 in liability coverage with the option to purchase uninsured or underinsured driver's policies that act much the same way as PIP insurance.
Talk to a Jacksonville Catastrophic Injury Attorney Today
If you've been injured by a reckless driver, a Jacksonville catastrophic injury attorney at the Gillette Law Firm can help you recover damages. Give us a call or talk to us online to set up a free consultation today.
Resource:
abcnews.go.com/ABCNews/florida-hit-run-driver-arrested-crash-injured-college/story?id=61435060