Mother Sues University after Daughter Dies in Eating Contest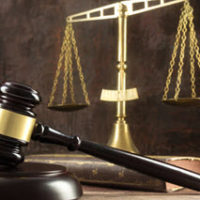 The mother of a Connecticut college student is filing a wrongful death lawsuit against Sacred Heart University after her daughter died choking on a pancake in a competitive eating competition. The daughter was majoring social work in social work. Her father was one of the men and women who gave their lives as first responders during the September 11th attacks.
Response to the incident was fast. A nursing student became immediately aware of what was happening and attempted to dislodge the pancake that was caught in the student's throat. Emergency medical personnel responded two minutes after the choking began. By the time they had gotten her to the hospital, however, the brain damage caused by the asphyxiation was far too extensive to repair. She died a couple days later.
The question is: What responsibility does the university have to its students and can they be held responsible for a student who voluntarily participates in some as innocuous as an eaten contest?
Eating Contests are Not Innocuous
Eating contests are actually quite dangerous. While they may be fun for some to try as an attraction at community events, a number of people have suffered serious health problems and died during eaten contests. Those who compete in eating contests actually undergo months of training in order to consume a large quantity of food safely and efficiently.
On the exact same day that the daughter died, a 42-year-old Colorado man also choked to death in a donut eating competition. The man died of asphyxiation at a donut eating event hosted by Voodoo Donuts.
Eating contests are linked to a number of health problems even for those who participate in them professionally. This includes stomach paralysis or gastroparesis which prevents the stomach from contracting properly and emptying. This is believed to be connected to the stretching of the stomach that competitive eaters experience. Competitive eaters stretch the lining of their stomach in order to be able to fit absurd amounts of food inside of it.
A study done by the University of Pennsylvania in 2007 laid out many of the long-term dangers of competitive eating. Competitive eaters may not only destroy their stomachs in preparation for events, but they may require gastrectomy to resolve their problems. Additionally, competitive eating affects their cholesterol, blood pressure, yes—choking is still a major risk.
University Should be Held Responsible
In a case like this, the question of foreseeability will dominate the plaintiff's arguments. Could or should the university have foreseen a potential death arising from an eating contest? The answer to that question is yes. Eating contests are dangerous and should not be included in a college Greek Week celebration. This young woman's death was foreseeable and preventable.
Talk to a Florida Wrongful Death Attorney
Gillette Law helps grieving Florida families recover damages after their loss. We also litigate basic personal injury cases such as car accidents, slip and fall accidents, dog bite accidents, and more. Give us a call or talk to us online for more information.
Resources:
myjournalcourier.com/news/education/article/Family-of-student-who-died-at-eating-contest-sue-13345770.php
mayoclinic.org/diseases-conditions/gastroparesis/symptoms-causes/syc-20355787
munchies.vice.com/en_us/article/d7qq7v/eating-competitions-killed-two-people-on-the-same-day