Dog Attack Leaves One Atlanta Child Dead and Another One Critically Injured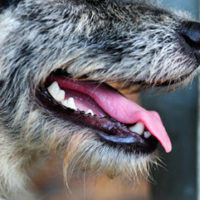 Two children in Fulton County were attacked by two dogs while walking to their school bus stop. One child, a five-year-old girl was taken to the hospital with serious injuries. Sadly, the other child, a six-year-old boy, succumbed to his injuries.
The two dogs, described as pit bull mixes, belonged to a nearby neighbor named Cameron Tucker. Tucker is not sure how his dogs got out of his yard. He says he has a fully fenced-in backyard, and he lets the dogs out there every morning, without any problems. His attorney says the dogs are like family, and Tucker adds that they are around children all the time, including his 6-month-old daughter, and they've never turned vicious before.
Tucker is being charged with involuntary manslaughter and two counts of reckless conduct. His dogs have been taken into custody by animal control while the investigation continues.
Dog Bites Are More Prevalent Than You Think
The latest figures from the Centers for Disease Control and Prevention (CDC) show that each year, a whopping 4.5 million people in the United States are bitten by a dog. One in five of those people have bites that get infected. Children, generally between the ages of five and nine, and men are most likely to be targets for dog bites. Some bites are minor, and can be treated with over-the-counter antibiotic cream. Some, however, are much deeper and should be treated at a hospital. No matter the extent of the wound, if someone's dog has bitten you, you may be able to seek compensation for your injuries. Dog bites can lead to injuries such as:
A puncture or laceration;
A fracture or dislocation;
Scarring;
Rabies;
Amputation of a limb; or
Emotional stress and nightmares.
These impairments may lead to doctor bills, counseling, loss of wages from time off work, as well as emotional turmoil. If you've suffered from any of these issues, you could benefit from discussing your case with an experienced personal injury attorney.
How to Stop a Dog Bite Attack
As the Atlanta dog trainer Angie Woods said, "We all have a right to walk to school and take a walk with our dogs and to enjoy ourselves outside and not be accosted by somebody's animal." While dog owners have a responsibility to contain their dogs and not let them run loose, it can still happen. Other times, you may encounter a stray dog that has no place to go. Either way, you should always err on the side of caution if you encounter an unfamiliar dog in public. The CDC gives a list of tips online, including:·
Remain perfectly still and silent;
Avoid direct eye contact with the dog;
Do not face a dog directly, which can be read as an aggressive gesture by a dog; and
Wait for the dog to pass by or back away.
If the dog attacks, try to put something like your purse or jacket between you and the dog. If the dog has knocked you to the ground, curl up into a fetal position and try to keep your neck and ears covered with your hands.
Contact a Personal Injury Attorney
Even if a dog bite does not lead to such a heartbreaking ending as it did in Fulton County, it can still lead to serious complications. That's why it's a good idea to contact a compassionate personal injury attorney after your wounds have been treated. Gillette Law, P.A., understands that animal lovers sometimes need to be reminded of their duty to be responsible pet owners. If someone's animal has caused you pain and suffering, that owner needs to make things right. Contact us today.
Resources:
cdc.gov/features/dog-bite-prevention/
walb.com/story/34274830/dogs-attack-kill-atlanta-child-critically-wound-another-as-kids-walked-to-bus-stop