Florida Man Is Injured in A Slip and Fall Accident on A Cruise Ship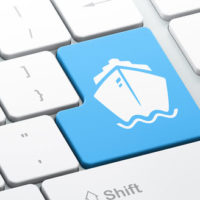 A Florida resident is suing the Carnival Victory cruise line for allegedly failing to maintain the premises surrounding the ship's pool. After slipping and falling on the wet surface near the pool, Heriberto Morales filed a complaint against the cruise ship for negligence.
Failure to Adequately Warn About Wet Conditions
According to Mr. Morales, Carnival Victory's pool deck was wet and therefore dangerous; however, the cruise ship did not post any signage indicating the damp and slippery conditions. Because Carnival did not exercise care, Mr. Morales claims they were negligent, which resulted in his falling and injuring himself.
Owner Must Be Aware and Make Corrections
Property owners, including both homeowners and business owners, have a duty to keep their premises reasonably free from anything that could warrant an injury. Owners are responsible for:
Maintaining the physical appearance of the property by clear away potentially harmful objects such as loose nails, large branches, and gravel;
Securing any loose steps;
Ensuring all areas have proper and adequate lighting;
Fixing uneven sidewalks or steps;
Salting icy or snowy walkways; and
Drying slippery, wet walkways.
If an owner cannot immediately correct a situation, they must at least notify others about it. For example, an owner could put caution tape and signage around a large fallen tree branch, or could post signs in wet or slippery areas so others are aware that they should walk carefully in that area.
Failure to Repair or Notify
For an owner to be considered responsible for someone slipping, tripping, or falling on their property, the owner must be aware of the hazard and neglect to either correct the situation or warn others about it. In Mr. Morales's case, he claims that Carnival did neither, and their actions or lack thereof caused his accident. Carnival may not have been made immediately aware of the slippery, wet surface of their deck, but they do have a duty to exercise care. It might be safe to assume that a deck right next to a swimming pool could become damp from people getting out of the pool and, as a result, become a slippery, hazardous surface. In order to protect the business, posting signs saying "Caution! Wet Floor" could do a lot to lessen the amount of injuries and keep negative press speaking to the business out of the public eye.
Contact a Personal Injury Attorney
Property owners must be held accountable for the safety and security of their premises. If a homeowner or business owner fails to properly secure their property, or worse, if they know about dangers on their property and fail to safeguard it, they can cause injury to other people. The personal injury attorneys in Jacksonville at Gillette Law, P.A. in Florida and Georgia want to make sure these negligent property owners are held responsible, and that you, as the victim, get the compensation you deserve. If you or a family member is a victim of a slip and fall accident, call our offices today to see how we can help you recover.
Resource:
flarecord.com/stories/511066583-carnival-passenger-alleges-he-was-injured-in-slip-and-fall-accident-on-ship-near-pool