Child Dies in Tragic Car Accident in Jacksonville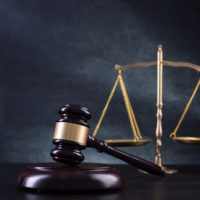 An 8-year-old boy was killed in a terrible automobile accident that occurred on Argyle Forest Boulevard at Cecil Commerce Center Parkway in Jacksonville. The car he was in was making a left turn when it was hit by a Honda CRV. Not only did the young boy die, but his young sister and mother suffered injuries. In fact, the sister suffered catastrophic injuries including a brain bleed, fractured vertebrae and a spot on her lung, according to CBS 47 News.
The Florida Highway Patrol indicated that criminal charges were pending against the driver of the CRV.
Our deepest sympathies go out to the family and friends of this young boy. Losing a loved one is always devastating, but the pain is made that much worse when the victim was so young and had his whole life ahead of them.
Deadly Car Accidents are a Common Occurrence in Florida
The National Safety Council reported that close to 1,600 people were killed in car crashes in Florida during the first six months of 2016. That represents a 43 percent increase compared to the same time period in 2014, according to News Channel 8. The data is not much better nationwide. In fact, the number of deadly wrecks is on the rise. An estimated 19,100 people were killed in auto accidents and the total cost of these untimely deaths and injuries is estimated to be over $200 billion.
If you lost a loved one in a preventable car accident, speak to an experienced Jacksonville wrongful death lawyer to discuss your legal options.
Types of Damages You Can Pursue Through a Wrongful Death Claim
Survivors of a decedent are generally able to pursue economic and non-economic damages under the Florida wrongful death statute. Economic damages include any medical expenses, funeral expenses, and burial costs. Non-economic damages include the loss support and companionship provided by the decedent.
Automobile Insurance Coverage May Be an Issue in a Wrongful Death Case
Under Florida law, all drivers are obligated to have at least $10,000 in Personal Injury Protection (PIP) insurance. This form of insurance compensates you for up to 80 percent of incurred medical expenses and 60 percent of lost wages without having to establish liability on the other driver. At first glance, this may appear to be a lot of money, but in deadly car accident cases, it is woefully insufficient to properly compensate a loved one for the loss of their husband, wife, son, daughter, etc.
This is where your own uninsured or underinsured motorist coverage can come into play and provide additional compensation for your loss. Uninsured and underinsured motorist coverage is part of your own auto insurance policy which means you would need to file a separate claim with your insurance company to access these benefits. Negotiating with two auto insurance companies can be extremely frustrating and time-consuming. This is why it makes sense to hire an experienced wrongful death lawyer to handle the legal negotiations while you focus on the grieving process.
Speak to a Jacksonville Wrongful Death Lawyer Today
At Gillette Law, P.A., our legal team is here to help you get through this difficult time and hold the reckless driver accountable. To learn more about your legal options, contact our law firm in Jacksonville today to schedule a free consultation.
Resources:
actionnewsjax.com/news/local/boy-killed-girl-in-critical-condition-after-crash-in-jacksonville-gofundme-says/556463458
wfla.com/2016/09/21/study-so-far-2016-has-been-a-deadly-year-on-florida-roads/