Wrongful Death Lawsuits And Law Enforcement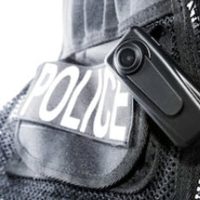 If you run a Google search for "wrongful death lawsuit", around 50% of the articles you'll find are geared toward law enforcement actions resulting in the death of an individual. While you can sue the government over a police brutality claim, there are usually limits on how much you can recover. In Florida, the cap is $250,000. In cases where the media enters the fray and draws public outrage, the municipality may choose to settle the matter for much more. But they can only do so by petitioning the legislature. For that reason, these cases take much longer to settle and recover damages than most personal injury lawsuits.
What do I need to prove to win a law enforcement wrongful death? 
Government employees have something called qualified immunity. That means that they cannot be sued individually and their employers cannot be sued for acts of simple negligence. Instead, the plaintiff must establish that the officer violated an internal department policy on the use of force or pursuit. If you can establish that the officer ignored or violated his department's policy, then you can successfully win a suit against a police department.
Use of force / police brutality lawsuits 
Every police department has a policy on the use of force be it lethal or nonlethal. In the event that this policy is not adhered to and someone is injured or killed as a result of that failure, the department can be sued by a private citizen claiming that they failed to enforce their own rules. Each case comes down to what the officer believed was happening at the time they elected to use force. The standard for a criminal conviction is much higher than the standard for a personal injury victory. To win a personal injury lawsuit, you need only establish your case is more likely than not. To convict someone of a crime, you must establish guilt beyond a reasonable doubt.
Police pursuit lawsuits 
Every police department has a policy on pursuing an individual in a motor vehicle. In the case that the pursuit endangers the public more than the arrest benefits the public, then the pursuit needs to be called off. That means a lot of low-level infractions won't result in an APB being called on your vehicle because a crash could put the public at risk and your speeding ticket isn't worth it.
When an officer ignores the pursuit policy, causes an accident, and injures or kills someone else, the department can be sued.
Other police lawsuits 
Other sorts of police lawsuits may involve claims of civil rights abuses. These are outside of the scope of personal injury law. In some cases, a plaintiff will make civil rights allegations alongside claims of personal injury, but the suits personal injury lawyers file are always personal injury cases and litigated on that basis.
Talk to a Jacksonville Police Brutality Lawyer Today 
If you've been injured by the negligent or belligerent conduct of law enforcement, call the Jacksonville personal injury attorneys at Gillette Law today to schedule a free consultation and learn more about how we can help.