Family Files Wrongful Death Against Stanford After Student Suicide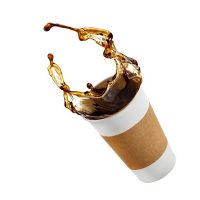 This is the second suicide lawsuit filed against a major university in the last couple of weeks. Previously, Harvard was sued by the family of a young man who took his own life after a previous suicide attempt. The parents claim that the university could have done more to ensure he got the care he needed. The university denies that they failed to address the student's needs. They claim they put him on a contract and told him that he was required to report any suicidal ideation to his counselor prior to attempting to take his own life. He ignored the contract and ended his life.
Now, another suicide lawsuit has been filed against Stanford. In this case, the student-athlete was facing a disciplinary hearing after she spilled coffee intentionally on a football player who she claimed sexually assaulted a friend of hers. The day of her suicide, the student received formal notice that the university was citing her for a conduct violation. Her parents claim that the university contributed to acute stress that resulted in the student taking her own life.
Can the parents win these lawsuits? 
It's hard to win a suicide lawsuit, even in cases where someone actually did contribute to the death of another person. There isn't a standard for determining whether or not someone else is responsible for a suicide, because it's assumed that the individual who took their own life did so of their own volition. Even causing circumstances that lead to depression isn't enough to prove that one person is responsible for the suicide of another. Under the law, a plaintiff would need to establish that there was a systematic, intentional effort to cause the individual to become suicidal. In neither case does that appear to be true.
In the case of Harvard, you have an allegation that the university failed to respond appropriately to a student in crisis. Instead of getting him the support he needed, they placed more pressure on him by putting him on contract and stating that if he tried to kill himself again, he'd be kicked out of the university. Nonetheless, a University has a duty of care to students and if a student is obviously suicidal, they would have to attempt to get him the proper care. Harvard claims they did so while the parents claim they only put more pressure on the student.
In the second lawsuit, you have the university issuing a disciplinary action for a battery committed with a cup of coffee. While the coffee incident may have been justified to the student, it wasn't to the university and the law would uphold the university's right to discipline a student for committing that sort of battery, unless they were directly threatened. So, it's unsurprising that the university disciplined the student for that conduct.
There is probably more that we don't know about the allegations, including how the university handled the sexual assault allegation, whether or not they investigated, and what the friend who was sexually assaulted has to say. But a plaintiff would definitely need more evidence than this to get their case in front of a jury.
Talk to a Jacksonville Personal Injury Attorney Today 
Gillette Law represents the interests of those who have lost loved ones due to negligence. Call our Jacksonville personal injury attorneys today to schedule a free consultation and learn more about how we can help you recover damages related to your loss.
Source:
foxnews.com/sports/family-stanford-soccer-star-died-suicide-files-wrongful-death-lawsuit-school