Wrongful Death Filed Against Hospital After Opioid Death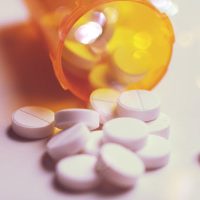 A man has filed a federal lawsuit against a hospital and the care team that oversaw her case. The lawsuit alleges that the hospital overprescribed opioid-based medication leading to the woman's overdose death. She was 54 years old and they had been married for 27 years.
Doctors placed the patient on a regimen of opioid-based pain medication to treat lumbar and cervical back pain. In addition, the woman had a history of alcohol abuse and was taking benzodiazepine alongside a prescription opioid-based cough syrup. The combination of benzodiazepine with opioids is a known risk factor for spontaneous respiratory arrest. At one point, the insurer stepped in to deny further prescriptions for opioids or benzodiazepines given the risk inherent in mixing those two medications.
In May, the plaintiff lost her job after she was displaying confusion and cognitive difficulties while at work. Her husband repeatedly contacted her care provider to discuss her opioid levels and drug regimen. By August, the woman was falling down, falling out of bed, and having difficulty remembering what she was doing. Despite this, the widower claims they increased her medication adding SSRIs, gabapentin, oxycodone acetaminophen, and a beta blocker. Later that month, the woman was unresponsive in bed.
Analyzing the complaint 
They just kept adding medications until the woman died of a foreseeable problem, so it's hard to say what kind of defense they can muster to these allegations. While most medical malpractice cases are complicated, this one is simple to understand. The medical clinic gave a woman too much medication and she died. The insurer tried to step in to prevent more opioids from being added, but they failed. Ultimately, mixing benzodiazepines with high doses of opioids is known to cause respiratory failure. Since it was predictable, it is actionable.
In terms of the defense, the defense can claim that the plaintiff's situation was unique and therefore, the prevailing standard of care did not apply. However, her caregivers did not respond to protests from her husband, the loss of her job, or her dwindling cognitive capacity. Ultimately, they allowed the situation to get worse until the woman died. So, now they are responsible for her death.
The strength of the plaintiff's claim 
The strength of the plaintiff's claim lies in the fact that the plaintiff's caregivers did not respond to concerns voiced by either the insurer or the husband. It's important for doctors to listen to family members because while doctors are the experts on medicine, family members are the experts on each other. They know when something is wrong. In this case, the husband's concerns were ignored and the patient died.
Talk to a Jacksonville Personal Injury Lawyer Today 
Gillette Law represents the interests of Jacksonville residents who have been injured or lost loved ones to acts of negligence. Call our Jacksonville personal injury lawyers today to schedule a free consultation and we can discuss your allegations immediately.
Source:
original.newsbreak.com/@mia-carlson-1601455/2919959635031-federal-wrongful-death-lawsuit-filed-against-gritman-medical-alleges-overprescribing-caused-overdose-death-of-woman