Mother Blames Lyft After Driver Is Shot And Killed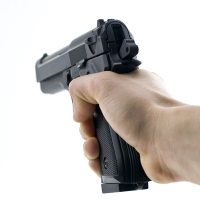 An Illinois mother has filed a wrongful death lawsuit against the rideshare company Lyft after her son was shot and killed by a member of the public who had been targeting rideshare drivers using his mother's phone. According to the lawsuit, the same individual had targeted multiple Lyft drivers before the fatal incident. The mother blames Lyft for not informing the driver prior to the incident. The mother claims that Lyft had the chance to inform their drivers of a robber targeting rideshare drivers and did not. She is suing the company for wrongful death.
Is Lyft responsible? 
Employers do have a duty of care when it comes to ensuring that their employees are safe. If the dispatcher had information that its drivers were being targeted in a specific area and that the suspect had yet to be apprehended, the drivers deserved to know that. We need, however, to determine several factors before we pin the blame entirely on Lyft. We don't know when the information came in, if they had enough time to inform the drivers, how many drivers were targeted prior to the death, or other exonerating factors that they could raise in court.
At this point, we know that a Lyft driver was killed and that other drivers had been robbed prior. The plaintiffs will determine what information Lyft had prior to the shooting and whether or not the driver could have been warned. If there was an opportunity to warn the driver and it was never taken, then it is very likely that Lyft will be held liable for this incident. Had the driver been warned that vehicles in the area were being targeted by an armed robber, the driver would likely still be alive.
So, it sounds like Lyft was in a position to warn the driver and they did not. If so, then Lyft is liable. But the plaintiffs must do a lot of work to get there.
The defense 
Well, the defense isn't in a threatening position yet. The plaintiffs are claiming Lyft knew beforehand, but they've yet to find evidence. The plaintiffs will demand that Lyft turn over dispatch reports and any information they received from police scanners. Essentially, the plaintiffs will say that Lyft has a duty of care to protect drivers from danger zones. If they fail in this duty of care, then they would be liable. However, Lyft will respond that they require foreknowledge in order to be held liable. Hence, they still have a defense on the basis that they were not forewarned. The plaintiff can claim that they would have known and should have known had they exercised due care. At this point, the defendant can claim they met their obligations under the law. Ultimately, the plaintiffs need evidence of foreknowledge to win.
Talk to a Jacksonville Personal Injury Lawyer Today 
Gillette Law represents the interests of Jacksonville residents who have been injured by negligent individuals or companies. Call our Jacksonville personal injury lawyers today to schedule a free consultation and we can begin discussing your case immediately.
Source:
wgntv.com/news/illinois/illinois-mother-files-wrongful-death-lawsuit-against-lyft-others/