Lawsuits Filed Over Fireworks Warehouse Explosion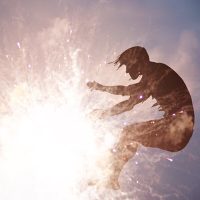 Two lawsuits have been filed by the families of warehouse workers who were killed in a deadly fireworks explosion. The warehouse was a partner of SeaWorld and so the lawsuit has been filed against SeaWorld. Four people died in the fire and thus far, two wrongful death suits have ensued.
According to the lawsuit, SeaWorld worked closely with the company that provided their pyrotechnics performances. However, this company did not store the fireworks safely which caused a major explosion that killed four workers. The plaintiffs hold SeaWorld responsible because as a partner of the company, they had a duty to ensure the company was operating its business safely and legally.
Why not sue the company that owned the warehouse? 
Unfortunately, you can't. The plaintiffs would be suing their employer and this is prevented by workers' compensation rules. The plaintiffs can, however, sue a third party that contributed liability. In this case, they claim that SeaWorld benefited from cut corners and costs that ultimately left workers of a partner organization in danger. While OSHA will come down on the warehouse, the plaintiffs cannot sue the employer. Hence, they must file suit against SeaWorld, a partner who benefited from the substandard working conditions and lack of safety protocols at the warehouse.
Will this work? 
Lawsuits like these are routinely filed against companies like Amazon that "outsource" delivery work to "partner companies" that have employees that are under the direct control of Amazon. Instead of filing a lawsuit against some pop-up corporation that functions only to fulfill Amazon deliveries, they sue Amazon directly and claim that the workers were under the direct control of Amazon and Amazon thus contributing to their injury.
In this case, the plaintiffs can claim that the defendant benefited from reduced costs related to shirking safety standards and they contributed to an environment that allowed those safety standards to lapse. The argument is less intuitive than the Amazon argument, but you can see how benefiting from breaking the law would cost you money if someone is killed.
In the case of Amazon, the company has direct control over the drivers who are expected to make deliveries on time. This contributes to accidents. The argument is very if-this-then-that and easy to follow. It's less easy to follow when it comes to a company that benefits from illegal practices. What duty of care do they have to ensure their partner companies operate under the law? That is the big question surrounding this suit.
Talk to a Jacksonville Personal Injury Lawyer Today 
Gillette Law represents the interests of Jacksonville residents who have sustained serious injury due to negligence. Call our Jacksonville personal injury lawyers today to schedule a free consultation and learn more about how we can help.
Source:
clickorlando.com/news/local/2023/03/25/2nd-lawsuit-filed-against-seaworld-fireworks-company-in-deadly-orange-county-warehouse-explosion/