Parkland Plaintiffs Asked to Provide Psychiatric Records to Prove Distress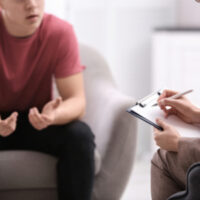 More than two years after Nikolas Cruz shot and killed 17 students and teachers and injured 17 more, parents are still waiting to receive justice from the school district. Several parents have filed personal injury and wrongful death lawsuits against the school district, which is now asking them to turn over their children's psychiatric records to prove that they were really "distressed" by the event.
The parents are, of course, outraged to have to turn over personal information to opposing counsel. Parents labeled the request as "harassment" and "burdensome". In the majority of personal injury cases, plaintiffs are asked to prove "distress" with testimony, not by turning over medical records. However, turning over medical records is usually necessary when litigating for physical distress. So is the school board's request out of line?
The Board's Request is Unusual
A request for this much personal information could only be interpreted as a way of stalling or frustrating the process in the hopes that certain litigants will drop out. However, the school board is protected by sovereign immunity which caps the amount of damages in an incident to $300,000 in the State of Florida, so that is another hurdle the plaintiffs are trying to overcome. If they win their lawsuit, they would have to appeal to the legislature to provide them with a settlement in excess of the $300,000 cap. The $300,000 would be split between all of the victims of the massacre.
Victims are characterizing the Board's request as "overly broad". There would be 17 wrongful deaths, 17 personal injury claims for physical trauma, and then an untold number of claims relating to post-traumatic stress. Of those, the claims related to post-traumatic stress are the only ones that would require psychiatric records to prove. Even still, plaintiffs generally produce this information with testimony as opposed to medical records. However, in disability or insurance claims, providing full medical records are almost always mandatory.
The issue touches on a problem with the law. When someone is injured by another person, they can file a lawsuit against the individual that injured them, but that individual is entitled to information that addresses the extent and scope of the injury. This is even true for individuals who have been exposed to institutional rape. These plaintiffs are also expected to provide information regarding their state of mind and the extent to which the trauma has affected their lives.
There's no easy way around that requirement. For claims related to PTSD, the school board has a right to know if those injuries are real and the extent to which victims sought out help for their injuries.
Talk to a Jacksonville Personal Injury Attorney
If you've been injured by the negligence or malice of another person, you may be entitled to file a lawsuit against one or more parties to recover damages related to your medical expenses, lost wages, and pain and suffering. Call the Jacksonville personal injury attorneys at Gillette Law today to learn more.
Resource:
sun-sentinel.com/local/broward/parkland/florida-school-shooting/fl-ne-parkland-parents-quizzed-20201006-aao3gc6kfbb2baninygogy76wu-story.html
https://www.gillettelaw.com/trial-alleging-wrongful-death-of-inmate-set-to-begin/