NYC Settles Lawsuit After Transgender Woman Died on Rikers Island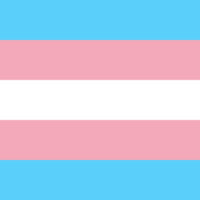 The family of a transgender woman, Layleen Polanco, recently settled a lawsuit with New York City after Layleen was found dead while in custody on Rikers Island.
On April 19, she was arrested for failing to comply with the requirements of a court diversionary program related to several misdemeanor offenses. She was unable to afford the $500 bail that she was assigned, so she ended up at Rikers Island awaiting trial. About a month later, she was found in her cell unresponsive and later pronounced dead.
NYC Corrections Violated the Americans with Disabilities Act
Layleen Polanco suffered from epilepsy, a fact which Rikers Island staff knew, and was reported to have suffered two seizures while in custody. All jail and prison staff must take proper precautions to ensure that their jails and prisons are safe for prisoners. This includes accommodating those with serious disabilities under the Americans with Disabilities Act.
The lawsuit the Polanco family filed against the New York Department of Corrections alleged that there were violations to her Fourteenth Amendment rights and the right of equal protection under the law.
At the time of her death, Polanco was in solitary confinement following a fight with another inmate. Officers were required to check on her but failed to do so regularly. When one officer found her unresponsive, they spent the next 90 minutes attempting to wake her up before calling for medical assistance.
The Bronx DA refused to file charges against any of the guards involved in the incident, which aggravated the situation with Polanco's family. They turned around and filed a wrongful death lawsuit against the NYC Department of Corrections, and scored a record settlement of $5.9 million, the highest ever awarded to an inmate in custody.
While none of the guards involved in the incident have been fired, at least 17 are facing disciplinary action related to Layleen Polanco's death.
Moving Away from Cash Bail
Had Layleen Polanco been arrested only one year later, she would have likely survived. New York is among the places that are moving away from cash bail. Polanco would have likely been freed after her arraignment, as cash bail has been eliminated for misdemeanors and nonviolent felonies. She would not have been a ward of Rikers Island, and she could have gotten the treatment she needed.
The movement away from cash bail is an attempt to bring more equity to a system that sorely needs it. The prosecutors, of course, don't like it because they will no longer be able to leverage defendants into guilty pleas by offering to let them out of jail.
Talk to a Jacksonville Wrongful Death Attorney
If you've been injured due to another's negligence, call the Jacksonville personal injury attorneys at Gillette Law Firm today to schedule a free consultation and discuss the matter in greater detail with a trained professional.