New Mexico School District Sued After Student Death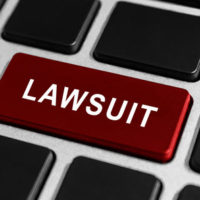 This will sound familiar to those who have followed the Parkland shooting. Aztec, NM police and Aztec High School are being sued for failing to act on information that could have prevented a student's death. The family alleges that Casey Jordan Marquez's death could have been prevented had the school district and local police acted on information that was already in their possession. Marquez was one of two 17-year-olds who were killed by the shooter.
The suit claims that a number of mishaps occurred that resulted in the shooter not being watched more carefully.
These included:
Campus security recommendations that were ignored
The district failed to report an incident where the shooter memorialized the Columbine shooters
Police failed to forward information concerning a directed threat against Aztec High School to the school resource officer
The FBI put the wrong member of the shooter's family in their threat warning
In other words, it was another instance of a series of missteps that resulted in a failure to protect high school students from a preventable tragedy.
Actionable Information Bungled or Ignored
The family has now filed a wrongful death lawsuit against both the high school and Aztec police, something that is also currently happening in Florida over the Parkland massacre. The family maintains that the government and school officials had actionable information that could have led to the student being removed from the student body and prevented the tragedy. Their failure to act on this information directly led to the deaths of two of their students.
The law firm that represents the Marquez family reached out to Parkland attorneys who are representing the families of those injured or killed in the Parkland massacre. Here, the lawsuits are being considered by appellate courts that must decide whether or not the massacre constitutes one single incident or if it constitutes a number of discrete incidents. Why does that matter? Well, in Florida, school districts and police are protected by sovereign immunity. A member of the public may sue a school district or the government, but they are limited to only recovering $200,000 per individual claim or $300,000 per incident. In other words, there is debate happening right now as to whether or not each family affected by the tragedy should be entitled to $200,000 each or all the families should be entitled to split $300,000. In this case, the law favors the state. The grieving families and their attorneys must find some way to convince the court that the massacre was a series of discrete incidents as opposed to one incident. That seems unlikely.
Talk to a Jacksonville Wrongful Death Attorney
Civil lawsuits against the state are complicated. If you need to sue the government for their failure to act or negligence, the Jacksonville personal injury attorneys at Gillette Law can help you file the lawsuit. Talk to us today to set up a free consultation.
Resource:
daily-times.com/story/news/nation/2019/04/11/parkland-lawsuits-families-file-suits-charging-negligence-shooting/3434779002/
daily-times.com/story/news/local/aztec/2019/12/06/aztec-police-schools-sued-wrongful-death-lawsuit-shooting/2621192001/
https://www.gillettelaw.com/futuristic-doors-blamed-for-death-of-tesla-driver/