Negligent Security Cited In Mass Shooting Wrongful Death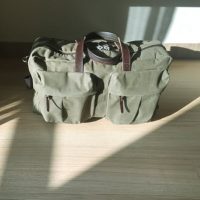 A lawsuit has been filed against a company that was contracted to provide security to railyard workers when a mass shooting committed by a former employee claimed the lives of 9 people in California. To date, it is the largest mass shooting in the Bay Area.
The company that is being sued was awarded a $50 million contract to provide security to the railyard while it was being worked on. The plaintiffs claim they provided inadequate, negligent, and lazy security that created the illusion that they were providing $50 million worth of value to the county.
The plaintiffs claim that the security company failed to carry out proper security screening, failed to provide proper surveillance, and they failed to comply with safety standards. This includes a failure to employ weapons detection systems that would have been required by the contract.
Further, the employee who committed the murders had a history of insubordination, problems with fellow coworkers, and anger management problems related to his work. The shooter was able to walk right past a security guard carrying a duffle bag full of guns and enough ammunition to execute all 379 workers on the premises that day.
Negligent security lawsuits 
Negligent security lawsuits are most often filed against bars, restaurants, stores, and entertainment places when they fail to prevent injury to their guests. In this case, the problem goes deeper. This company was awarded a $50 million contract to provide security to the railyard but it remains unclear what, if any, measures they took to actually provide a useful service. The employee had a history of outbursts and was upset that the company stopped paying refunds for untaken vacation days. It is not clear specifically what happened to trigger the rampage, but inappropriate conduct and poor impulse control remained an issue for this particular employee.
Since the security guard failed to check the bag the employee brought in with him that day, or perform any security function at all, the negligence falls on the company that was paid to provide security.
Workers' compensation issues 
Workers' compensation immunity does not play into this lawsuit because the lawsuit has not been filed against the employer, but the security company contracted by the employer. Workers can sue third parties for negligence that causes injury or death while on the job. Workers' compensation only applies when the action would be filed against the employer only. Third-party claims against separate companies are thus permitted under the law. Nonetheless, the employer may be named in the lawsuit even if that claim is later dismissed.
Talk to a Jacksonville Negligent Security Lawyer Today 
If you have been injured at a bar, hotel, or in your own apartment, you may be able to file a lawsuit against anyone paid to secure the property and the property owner themselves. Call the Jacksonville personal injury lawyers at Gillette Law today to schedule a free consultation and learn more about how we can help.
Source:
davisvanguard.org/2022/05/lawsuit-filed-in-death-of-victim-of-deadly-vta-mass-shooting-in-santa-clara-in-2021/