Delays In Medical Care Blamed For Death Of Teenager After Boating Accident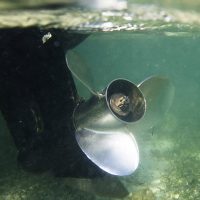 Everyone involved in a boating accident that led to the death of a teenager is being sued by the parents. This includes the teenager's friend who was operating the boat while intoxicated and the parents who supplied the alcohol. It also names county paramedics, the sheriff's department, and others who failed to render aid to the teen in time to save his life. Who is to blame for the boy's death? According to the lawsuit, just about everyone.
The defendants 
The defendants in this suit are the boy who was driving while drunk, the parents who supplied the alcohol to the teens at a party, the paramedics who couldn't find the site where the boy was injured, the sheriff's department that was required to perform sobriety tests and get information from the boat's driver at the scene but failed to do so, and the Department of Natural Resources which failed to ever show up.
The accident 
The teen who died suffered a serious head injury when the propeller struck his head. It is believed that he and his friends were diving off the boat at the time. The driver of the boat turned around to collect him but ended up striking him with the propeller.
An off-duty paramedic rendered aid at the scene and noted that the boy's condition was "dire". He was bleeding profusely from the back of his head and gurgling for air. The condition of the boat is another matter. It was found with beer cans, vomit, and urine.
Bystanders attempted to call 911, but the calls were volleyed between various call centers based on confusion over which county the call was made from and who should handle the call. When an officer finally did arrive at the scene, he failed to secure the scene, failed to conduct sobriety tests on the driver, and failed to contact the Department of Natural Resources as required by law. Paramedics finally did arrive at the scene but had gotten lost and were unable to locate the plaintiff when directions were given. When they did arrive, there were not enough paramedics there to attend to the plaintiff and they required the aid of bystanders to get the plaintiff into the ambulance. The paramedics asked a bystander to drive the ambulance while they attended to the plaintiff, but no one was willing or able to do that. They had to wait for a third paramedic to get there. The plaintiff died in the hospital four days later.
Talk to a Jacksonville Boating Accident Attorney Today 
Gillette Law files boating accident lawsuits against boaters who cause serious injury to others while negligently operating their boats. Call our Jacksonville personal injury lawyers today to schedule a free consultation and we can begin preparing your case immediately.
Source:
ems1.com/lawsuit/articles/2-sc-paramedics-named-in-wrongful-death-suit-by-teens-mother-5OQtW8BnUUxqz1mq/