Wrongful Death: TikTok Sent Thousands Of Suicidal Videos To Teen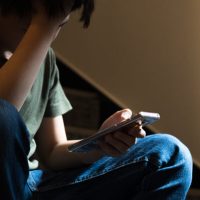 A lawsuit has been filed against the social media company TikTok amid allegations that it sent a 16-year-old "thousands" of videos depicting suicide before he texted a friend, "I can't do it anymore," and stepped in front of a train. TikTok is being sued alongside the Transit company. However, the allegations are really against TikTok and a growing number of lawsuits filed against social media companies that claim these services disrupt the normal brain functioning of teenagers.
Indeed, the vast majority of suicide lawsuits allege that an abnormal fixation of social media led to suicides. Some of these cases involve online bullying but a growing number involve exposing young people to disturbing content punctuated by a suicide.
There are so many questions involving these lawsuits that it's unclear that there is any law that allows a plaintiff to file a lawsuit. Other suicide lawsuits are generally prevented by courts unless there is severe bullying. In this case, there is no apparent bully. There's just an algorithm that is sending videos and pictures to a teenager. The teenager absorbs the bleak material and becomes hopeless. They take their own life. Is TikTok responsible? Should they be forced to stop? Ultimately, these are two separate questions.
Is TikTok responsible? 
There have been no successful cases against social media companies filed on this basis. Current lawsuits involve aiding and abetting genocide in Myanmar and several suicide lawsuits filed by the families of adolescents and teenagers. The latter are currently enjoined by legislation that prevents social media companies from being sued over third-party content. However, one video does not cause suicide. An endless barrage of videos, which TikTok is not legally responsible for (even though they curate) might be.
The problem is that one teen seeing these videos may have one response and another teen may have another response. There's no way to predict if a teen will become depressed after seeing a video like that. It's certainly not typical that a teen would kill themselves over dark content. But it has now happened more than once indicating that teens may be particularly susceptible to emotional contagion produced by social media platforms. In that case, legislative efforts to force social media companies to curate their content more intentionally are more likely to be successful than these lawsuits.
If TikTok was curating content that was targeting the teen individually, that would be a different story. That would be direct bullying. What we have here is an algorithm that is matching content to searches and no one is paying attention to the impact it has. Ultimately, because it is causing harm, it needs to be considered more attentively.
Talk to a Jacksonville Personal Injury Lawyer Today 
Gillette Law represents the interests of Jacksonville residents who have been injured by negligent drivers or companies. Call our Jacksonville personal injury lawyers today to schedule a free consultation and we can begin discussing your case immediately.
Source:
insurancejournal.com/news/east/2023/03/23/713535.htm